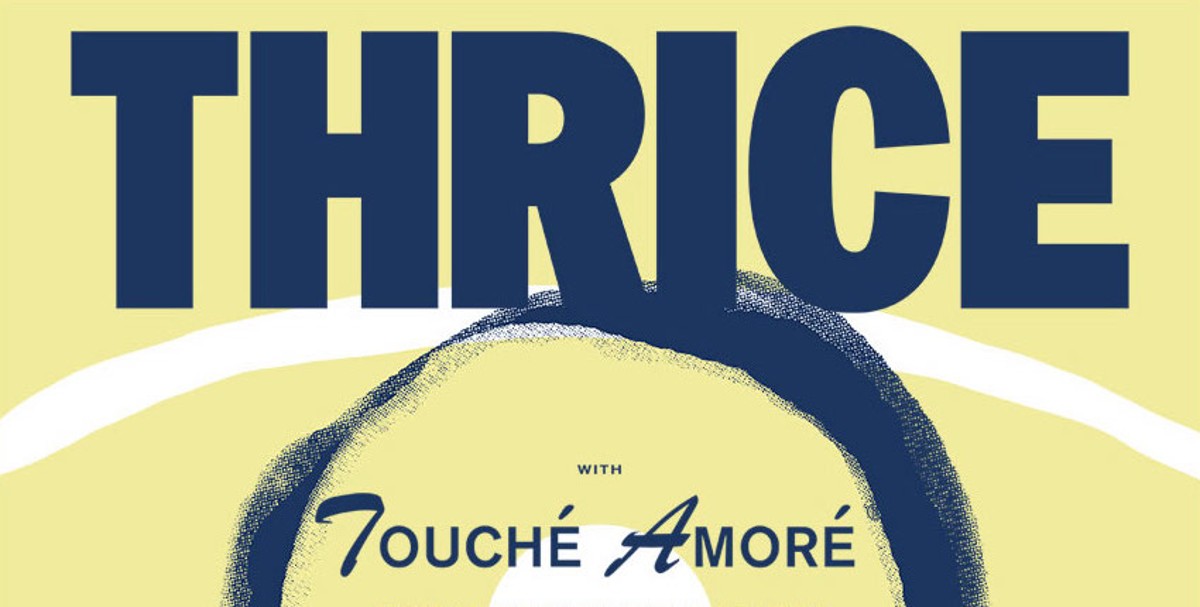 Thrice
Touche Amore
Tuesday, October 26, 2021
Doors: 7:00pm • Show: 8:00pm
$33.50 – Advanced
$39.00 - Day of show
*plus applicable service fees

Read about The UC Theatre's COVID-19 Protocols and check out FAQ's.
Thrice is an American rock band from Irvine, California, formed in 1998. The group was founded by guitarist/vocalist Dustin Kensrue and guitarist Teppei Teranishi while they were in high school. Early in their career, the band was known for fast, hard music based in heavily distorted guitars, prominent lead guitar lines, and frequent changes in complex time signatures. This style is exemplified on their second album, The Illusion of Safety (2002) and their third album The Artist in the Ambulance (2003). Their fourth album Vheissu (2005) made significant changes by incorporating electronic beats, keyboards, and a more experimental sound.