Other Ways To Give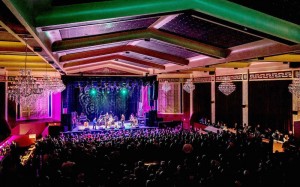 Thanks to the historic support of our donors, we were able to successfully renovate and reopen The UC Theatre in 2016!
We would not have made it to 2021 without the continued support of donors just like yourself! No donation is too small to make a difference. Here are some of the ways you can support our Annual Fund:
Monthly giving via your credit card is easy and spreads your generosity throughout the year!
MATCHING GIFTS
Many Bay Area companies offer a matching gift program for their employees that can double, or even triple, your contribution. Please send us your company's matching gift form, and we will complete and submit as required.
TRIBUTE GIFTS
Remember or honor a loved one, friend or favorite musician by making a special gift to the Berkeley Music Group.
For all of these options, please visit DONATE NOW or mail contributions for the UC Theatre Project to the Berkeley Music Group office: 2030 University Ave
GIFTS OF STOCK
Did you know that stocks with big gains are the most tax effective way to give… a gift of appreciated stock (that has been held for more than one year) to a nonprofit organization such as Berkeley Music Group can provide you (donor) with two tax benefits: (1) a charitable deduction equal to the average price of the stock on the day it transfers into BMG's account and (2) avoidance of any capital gains tax on the appreciated stock. Please consult with your tax accountant.
If you have any questions, please do not hesitate to contact David M. Mayeri at [email protected] or 415-236-2677 or Monica Motta at [email protected]
The Berkeley Music Group is a 501(c)(3) nonprofit organization and all donations are tax-deductible to the full extent of the law. Federal Tax ID #46-1517597.