Other Ways To Give

Thanks to the historic support of our donors, we were able to successfully renovate and reopen The UC Theatre in 2016. Since then, The UC Theatre has successfully graduated 125 participants, placed 80% of our graduates within jobs of their interest, and expanded nationally through the introduction of our Remote Extension Program (CCP-X in Seattle, Washington.)
No donation is too small to make a difference. Here are some other ways you can support The UC Theatre:
MATCHING GIFTS - how to double your donation!
Did you know that 26 million individuals work for companies with matching gift programs? That includes more than 65% of Fortune 500 companies⁠—as well as tens of thousands of other businesses. Find out if your employer matches gifts by searching for "Berkeley Music Group"in Benevity, or please send us your company's matching gift form, and we will complete and submit as required.
GIFTS OF STOCK
A gift of appreciated stock to the Berkeley Music Group can provide you with two tax benefits:
A charitable deduction equal to the average price of the stock on the day it transfers into BMG's account

Avoidance of any capital gains tax on the appreciated stock. Please consult with your tax accountant.
IN-KIND DONATION
The UC Theatre Taube Family Music Hall gratefully accepts in-kind donations (or deep discounts) of products and equipment that we need for our Concert Career Pathways Education program.

As a member of the Producers Circle, you will enter into a community of people who share your enthusiasm for great music, our education program, community partnership, as well as our extraordinary and historic theatre. The details of the membership includes: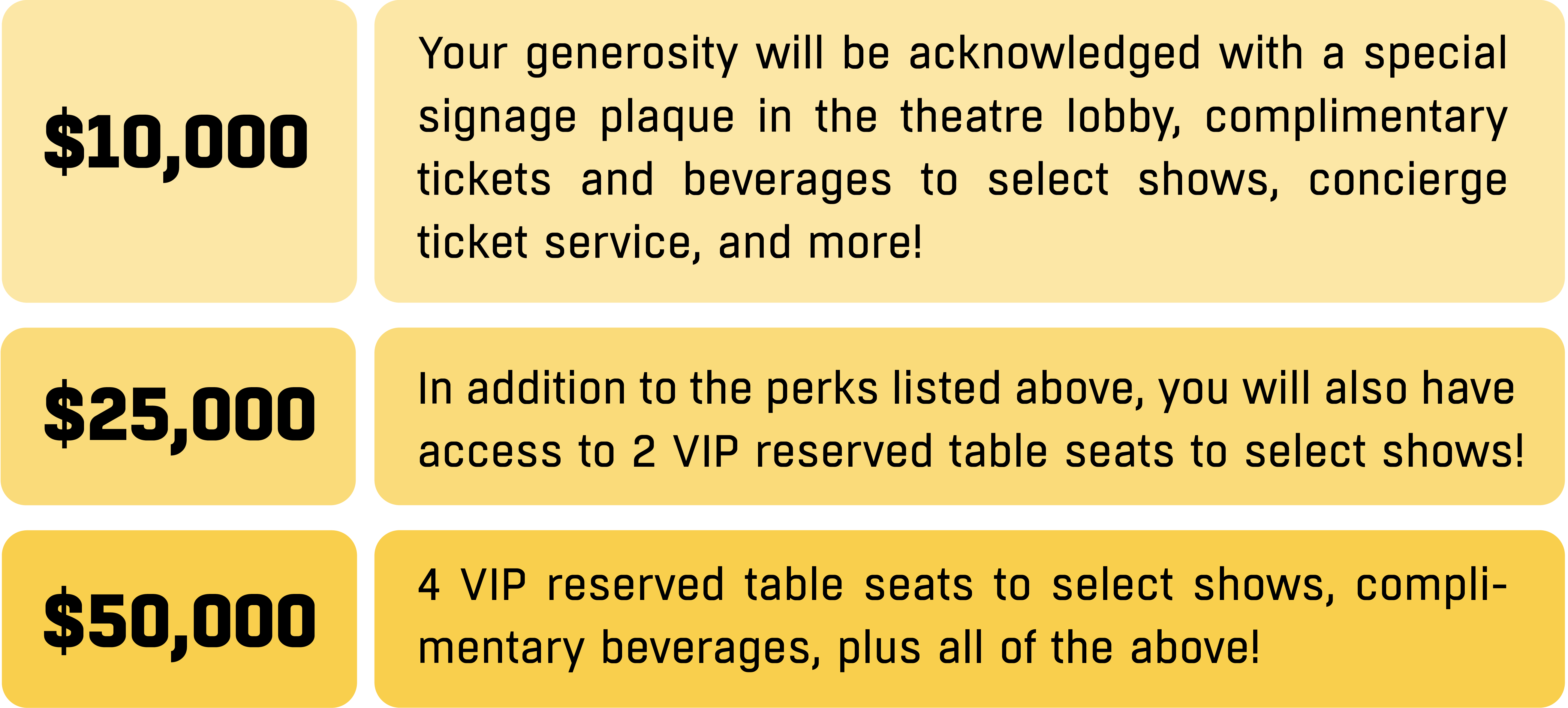 As a member of the Founders Circle, you will become part of a circle alongside dedicated philanthropists who have left an immeasurable impact on the development of The UC Theatre. The contributions of those in the Founders Circle help in aiding young people coming from marginalized communtites jumpstart their careers in the live concert industry, as well as creating and tending to a space for music lovers of all kind. The details of the membership includes:

Join today to make a difference at our beloved The UC Theatre!
If you have any questions, please do not hesitate to contact:
David M. Mayeri
Email: [email protected]
Phone: (415) 236-2677
Joan Rosenberg
Email: [email protected]
Phone: (415) 350-5966
Monica Motta
Email: [email protected]
The Berkeley Music Group is a 501(c)(3) nonprofit organization and all donations are tax-deductible to the full extent of the law. Federal Tax ID #46-1517597.