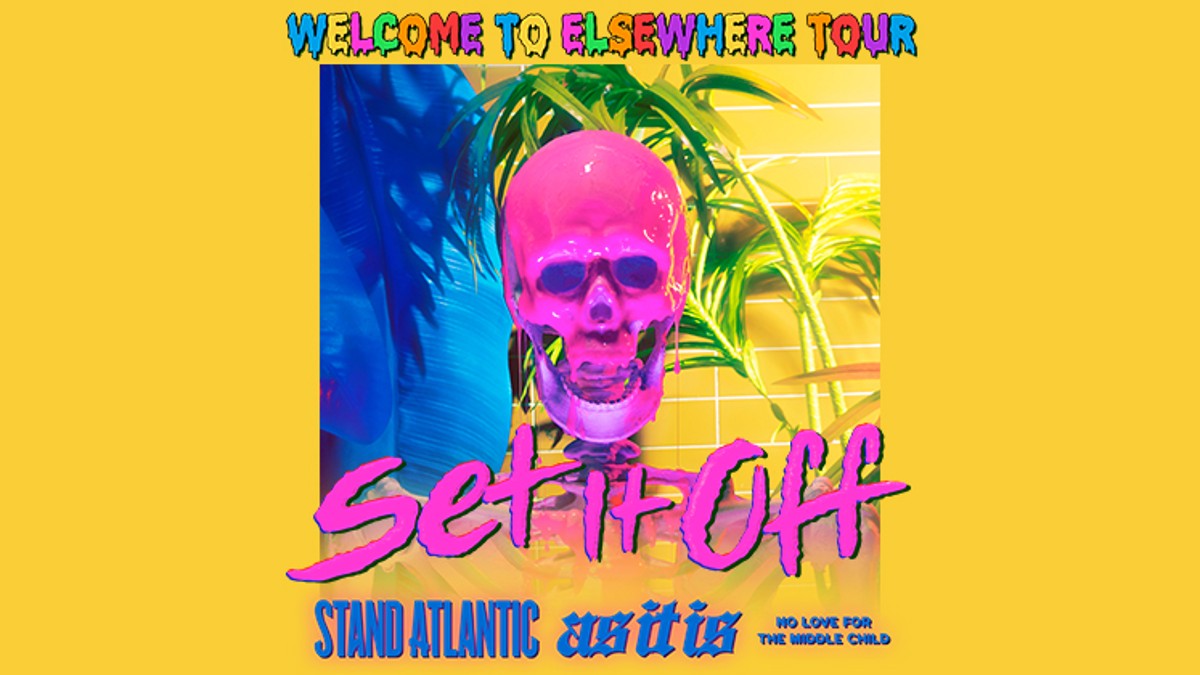 Set It Off: Welcome To Elsewhere Tour
Stand Atlantic, As It Is, No Love for the Middle Child
Saturday, February 12, 2022
Doors: 5:30pm • Show: 6:30pm
FACE MASK AND PROOF OF VACCINATION REQUIRED FOR ENTRY.
Read about The UC Theatre's
COVID-19 Protocols
and check out
FAQ's
.
Standing room - limited seats available.


From the time they were formed, Set It Off have never been your standard emo band. Or pop group. Or pop-punk band. They are all of those things and more. Just listen to the lead single "Skeleton" from their new album Elsewhere – moody, melodious pop-rock with fast rapping tearing up the break. The song is about embracing who you are unapologetically and without filters. "Skeleton" epitomizes Set It Off now – a group both fully committed to its roots and diving into its future by embracing inevitable change.
Since forming in Florida in 2008, the genre-blending group has released four previous album, amassed a loyal following, and relocated to L.A. five years ago, while their Top 10 Spotify tracks alone have racked up 528 million plays. While the band's full-length debut album Cinematics in 2012 embraced their moodier rock side, later efforts took on an upbeat pop twist that culminated in a darker synergy of those styles on their last album Midnight. Elsewhere is a transitional, moody, and forward thinking release, one in which they have faced their demons and come out happier and more full of life than ever before.