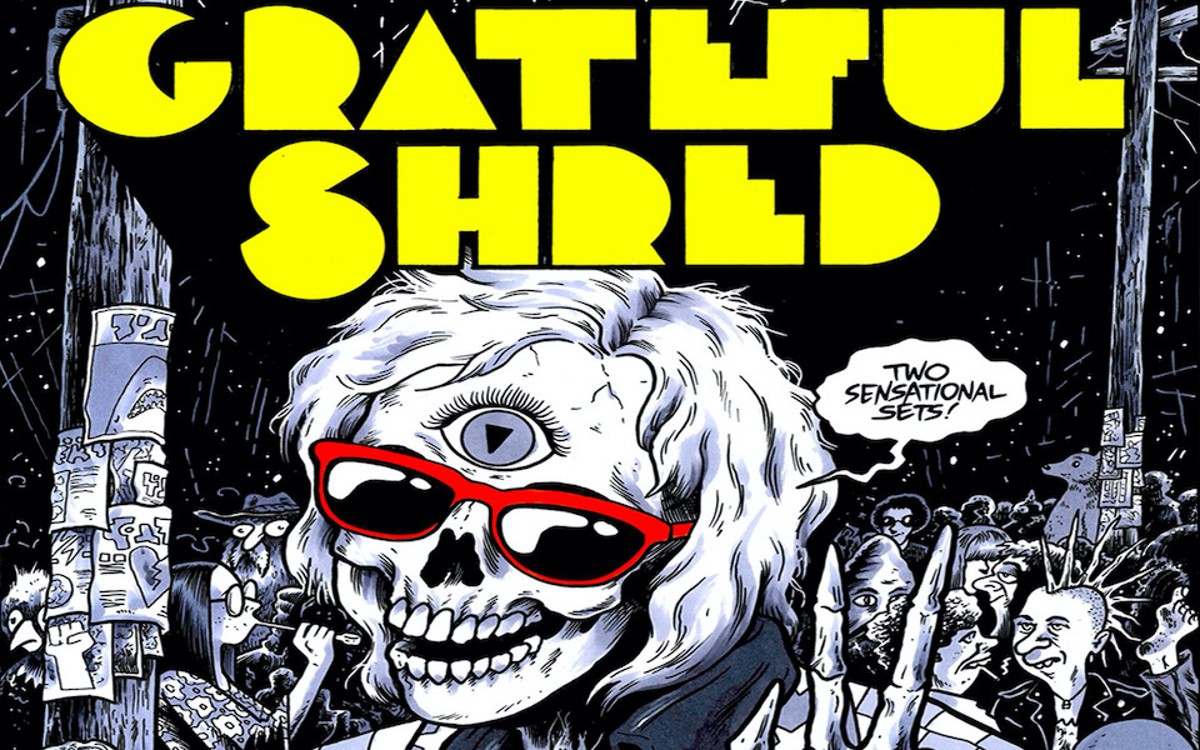 Grateful Shred
Saturday, October 9, 2021 - Sunday, October 10, 2021
Doors: 7:00pm • Show: 8:00pm
$25.00 – Advanced - General Admission Floor
*plus applicable service fees

Read about The UC Theatre's COVID-19 Protocols and check out FAQ's.



Wait – I know what you're thinking. Another fucking Grateful Dead cover band?
Really?
The thing is, Los Angeles-based Grateful Shred manage to channel that elusive Dead vibe: wide-open guitar tones, effortless three-part vocal harmonies, choogling beats, and yes, plenty of tripped out, Shredded solos. The look, the sound, the atmosphere. It's uncanny. "It's more of a 'take' on the Dead than a tribute band," says bassist / co-founder Dan Horne. "We end up sounding almost more like the Dead because we approach it in this free-spirited way."
Founded one night in 2016, the band came about almost by accident. Singer/guitarist /co-founder Austin McCutchen had a residency at The Griffin in Atwater Village; his band was out of town, so he drafted some friends to play a set of Dead covers, and the band, in one form or another, have been together ever since.
Far from being a historical re-enactment, Grateful Shred's laissez faire vibe infuses the band with a gentle spirit, warmth, and (dare we say it) authenticity. From their killer merch game to their eminently watchable YouTube channel, they're clearly having a rad time and spreading the love. Strangely enough, in a world overflowing with wax museum nostalgia and Deadly sentimentalism, we need the Shred, now more than ever.