Monthly Newsletter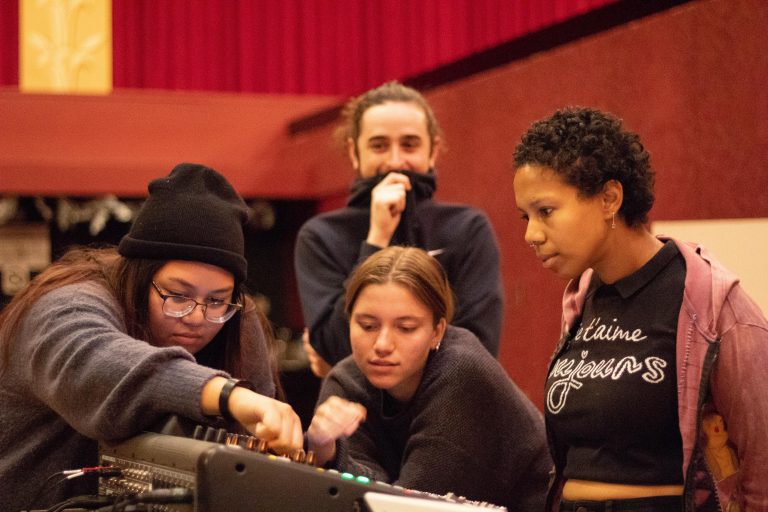 Education Successes: Diversifying the Live Concert Industry
The Concert Career Pathways (CCP) program at The UC Theatre is fiercely dedicated to a belief that bringing together young leaders from a variety of backgrounds will help create a more equitable and inclusive industry— providing a space for marginalized youth to have their voices heard by their peers and to be immersed in diverse perspectives.
The CCP program centers around a framework of supporting up-and-coming leaders of the Bay Area that hold a promise for re-imagining the music industry in ways that advance intergenerational and multicultural leadership, inclusion, and equity.
And we see results!
Last year, CCP Cohort 4 represented a diverse range of identities and education levels, including 57% women, 9% nonbinary people, 62% people of color, 19% LGBTQ+ individuals, 19% people with disabilities, and 66% from low-income households.
Over 80% of participants have found employment within 3 months of completing the program or sooner.
Former interns have gained employment at companies including:
CalShakes
Blackball Universe
Bandcamp
ToneDen
Another Planet Entertainment
Stern Grove Festival
East Bay Center for the Performing Arts
iHeart Media
With Cohort 5 just around the corner, there's a lot to be excited about. We are immeasurably proud of our past interns as we witness them continue to pursue their dreams and make strides in their careers–carving space for themselves and others along the way.
We are able to make CCP tuition-free for participants as a result of continued financial support from our community. It costs $12,500 to support each intern, so these opportunities would not be possible without generous contributions from folks like you.