Meet Our Concert Career Pathways Cohorts
Cohort #5 (2020-2021)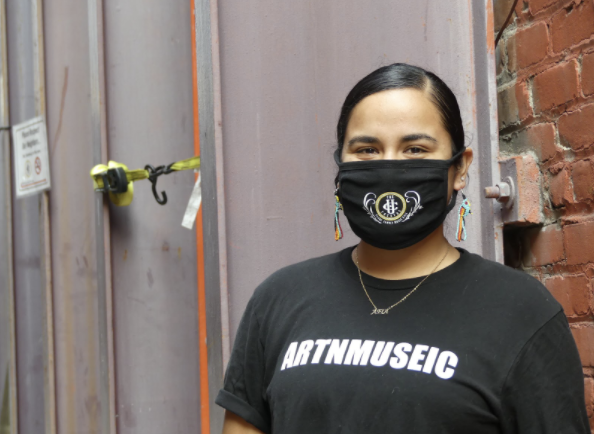 Abigail Armendaris
My name is Abigail Armendaris, I'm a first-generation Mexican-American from Richmond, CA. The arts have always been a big part of my life. One of my aspirations is to build a company that creates and produces, shows that are geared towards a neurodiverse audience, for people to enjoy no matter their sensory needs. Concert Career Pathways Program is a one of a kind program that will provide me the opportunity to learn what I need to know to achieve my goal. I believe this program will give me the tools to stand out and thrive in this industry.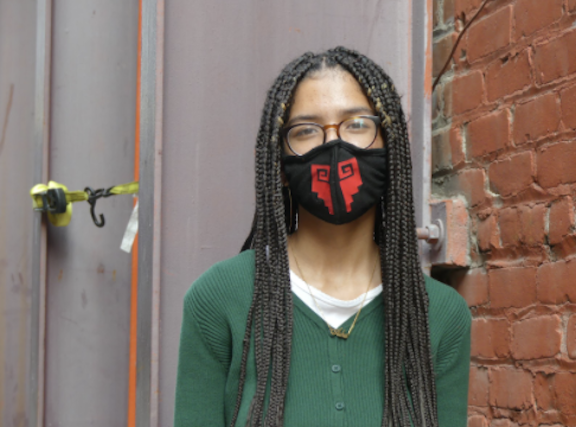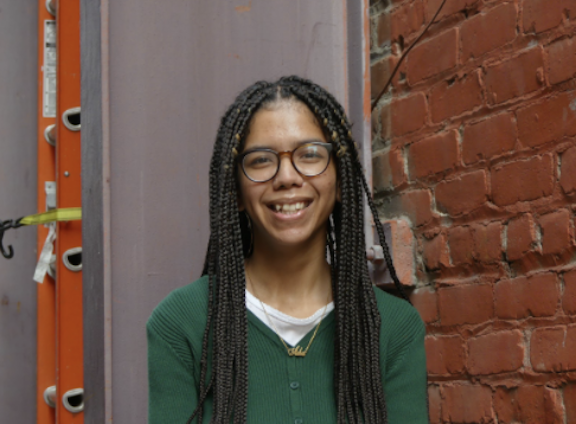 Asha Alvarez
I'm Asha, a senior at Cal majoring in Theater and Performance Studies, and I am most interested in ritual, magic, and community-building. I am in the process of applying to graduate schools, and I have an interest in both storytelling and the facilitation of others' artistic endeavors. Most of all, I enjoy listening to music and witnessing the power of live performance! I would like to be a professor one day to give back to my community, honor the ones who came before me, and study the world while doing my own writing. I want to show that it's possible to make a life for yourself in the arts, and that it's a valuable and much-needed part of the human experience.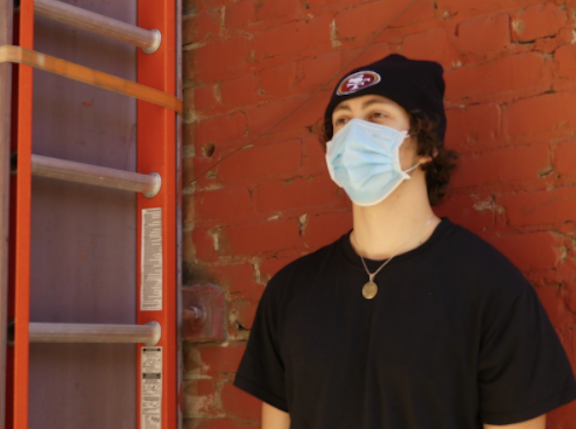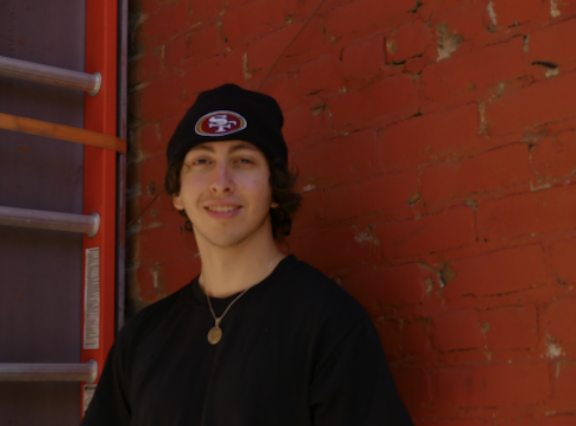 Carlos Martin
Hello! I am Carlos Martin and some things to know about me are that I have lived in the East Bay my entire life, I am very passionate about music, I love to learn new things, and I love connecting with people. One of the reasons why I fell in love with music is because everyone who makes music, or any sort of art, has something to say and if you are open enough to it, you could take something very meaningful away from it.
I aspire to be able to say one day that I've built something meaningful for myself and others in my lifetime, whether that be through making music, helping my communities, or achieving things in my future work. It is my dream to make my loved ones proud and one day be able to give back to them and the communities that have helped me in my life.
I am at a stage in my life where I have a general idea of what I like to do and what my interests are, and the Concert Career Pathways Program has given me the opportunity to explore and learn the ins and outs of the music industry.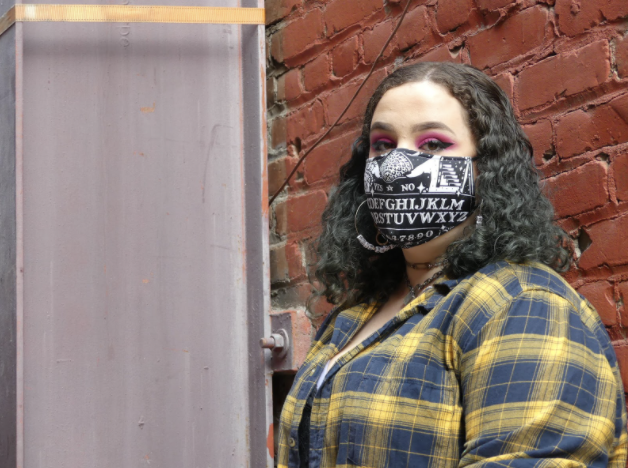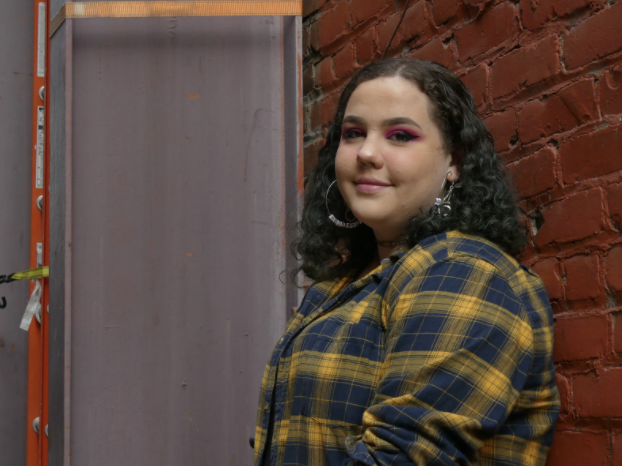 Cecilia Graham
My name is Cecilia Graham, I use She/Her pronouns and I am a senior at Berkeley High School. I've always loved music and have been going to shows at the U.C Theater since I was little. I was drawn to the Concert Career Pathways program because I want to be able to work behind the scenes and still be involved with live music without having to worry about performing. I am looking forward to graduating high school and going to college where I am looking at either majoring in communications or stage management. From there, who knows but I hope this program will allow me to pursue more opportunities in the music industry.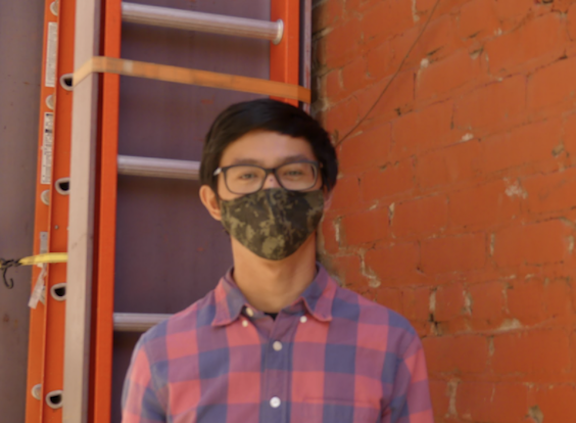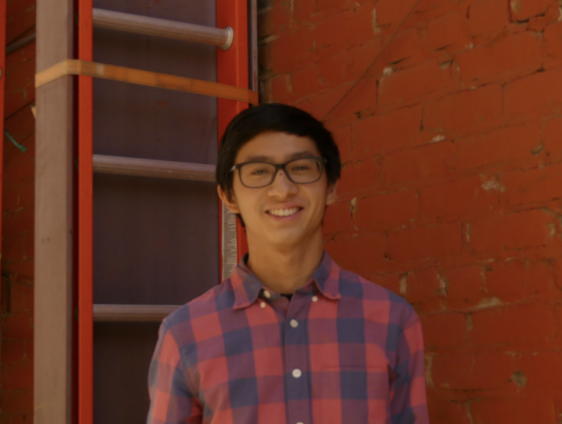 Chris Pun
Chris Pun is from Hong Kong, China and moved to San Francisco, California seven years ago. Currently, he is a freelance percussionist and percussion instructor based in San Francisco Bay Area.
His goal is to inspire and provide well-rounded percussion education for young percussionists in the community. Besides performing and teaching, his experience working as a concert manager at SJSU allows him to explore different paths in the music industry. Through this program he hopes to explore many positions and gain new skills, especially in graphic design, marketing, and production.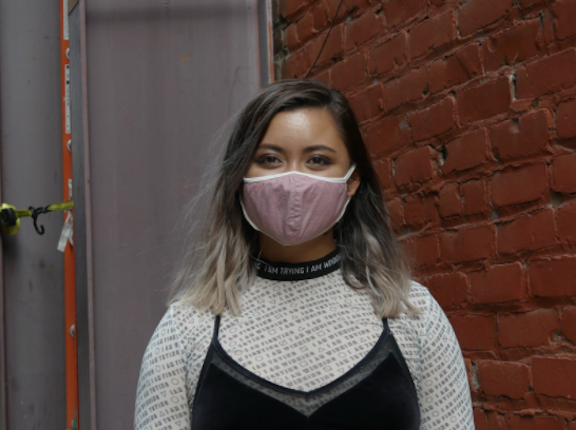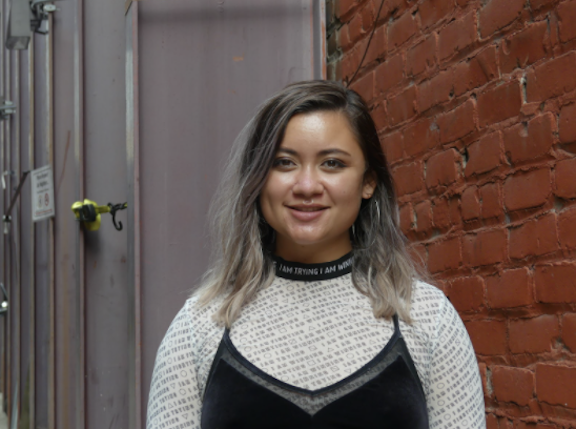 Claire Talbott
Claire Talbott is a 21-year-old creative director from San Francisco, CA. She has developed and led multiple creative initiatives and advocacy groups for underrepresented youth all over the world. In addition to her extensive activism, Claire is constantly experimenting creatively, whether that means directing short films over FaceTime, devising performance art pieces, or animating experimental music videos. Through the Concert Career Pathways program, Claire hopes to develop her understanding of the live entertainment business and connect to the new generation of leading music industry professionals. In her rare moments of free time, you can find Claire surfing in odd corners of the world, scouring eBay for rare British music magazines, or spending all her money on dog toys.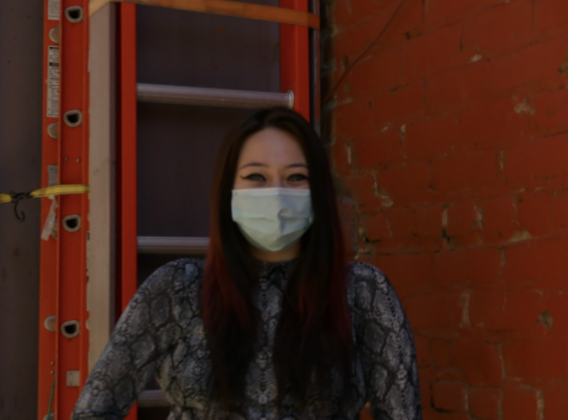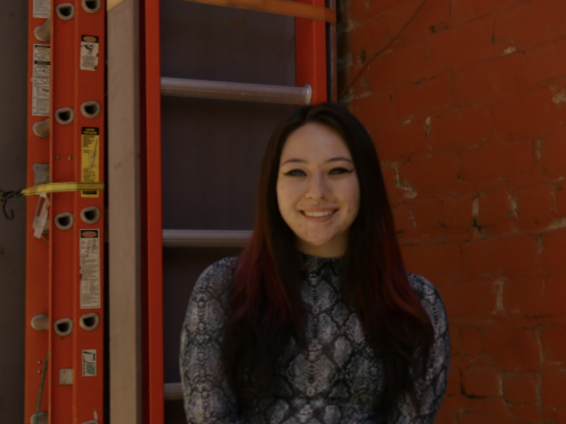 Eva Mukai
My name is Eva Mukai and music is the one thing I have always loved immensely. I'm very passionate about live music and all the emotions that come before, during, and after the show. I long for the feeling of the crowd lifting you up and diving off the stage into the arms of complete strangers that are all there for the same reason as you. Now in my free time, I find myself blasting my records and moshing alone while I pretend I'm in the pit. Due to the amount of shows I attended over the years, I realized I aspired to be involved with the music industry in any way possible.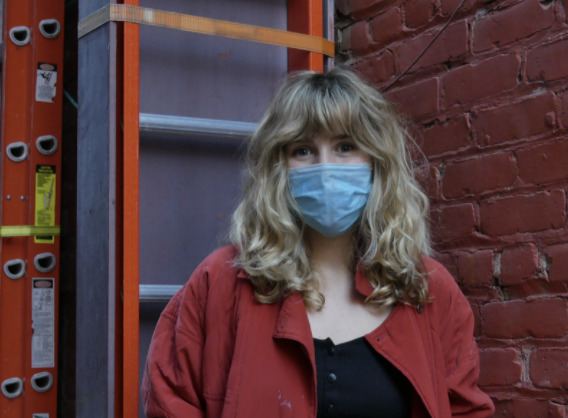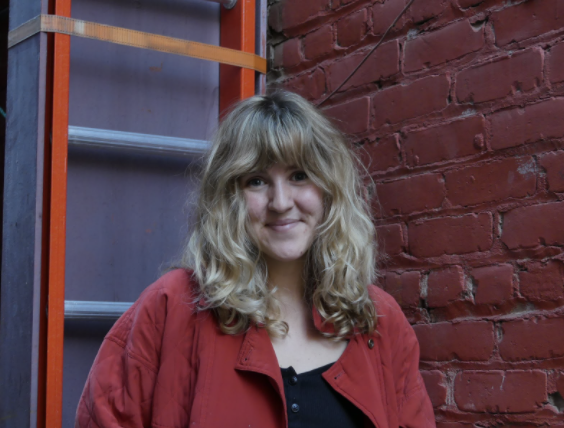 Ella Connor
I am currently a second year at UC Berkeley studying rhetoric and media studies. When reflecting upon both my experiences and friendships it is clear that most of my relationships stem from a mutual connection over music; thus, concert venues and live music hold a special place in my heart. With the changes that have ensued over the last year, I have been feeling an immense sense of loss for the smaller artists and creatives that are losing their income and ability to disseminate their work as a result of the virus, and am both eager and grateful to be a part of the fight to bring back live music in the safest way possible. Especially in times like these, I am so excited to be a part of a community that is equally passionate to not only bring music and joy to people during hard times, but also support artists and community members while doing so.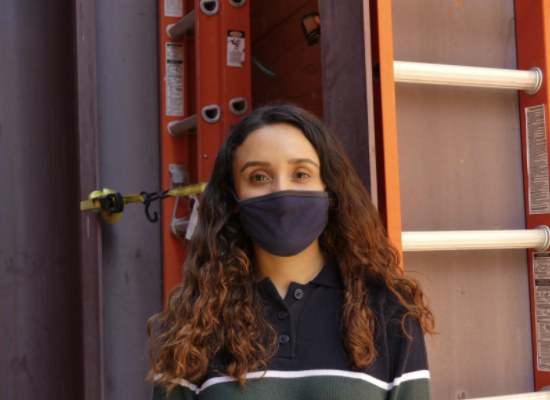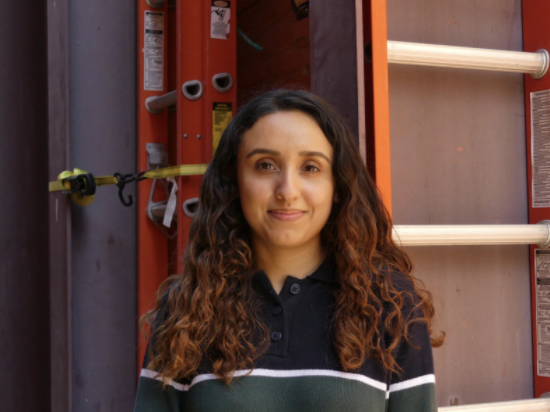 Fernanda Rojas
My name is Fernanda Rojas and I was born and raised in the Bay Area. One of my favorite things to do is going to live concerts and seeing my favorite artists perform. I am inspired by my parents and have learned from them to work hard and achieve any goal. Thus, one of my goals is to pursue a career in the entertainment industry and to open a business of my own. I know this program will be a great learning experience to explore all these areas and gain skills necessary to accomplish my goal.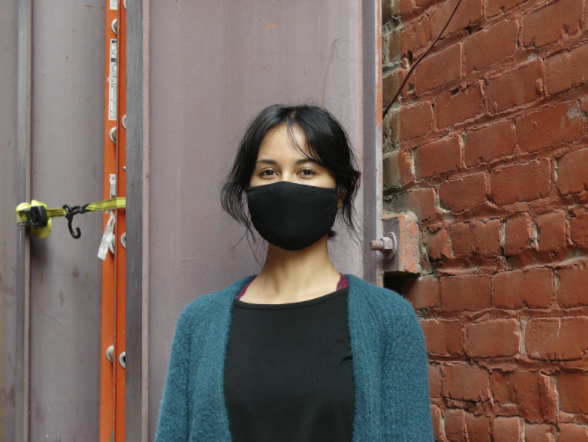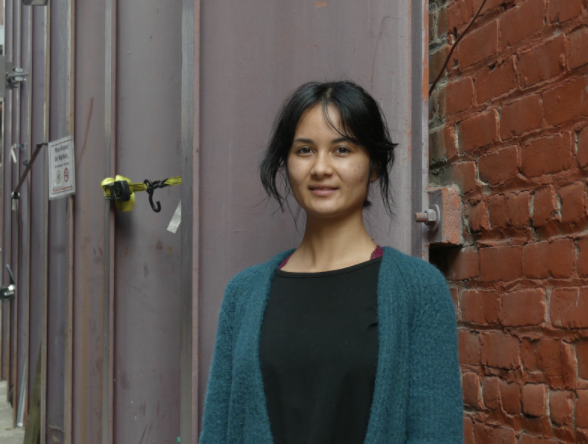 Gabriela Velez
Gabriela is a singer-songwriter, director, and recent graduate of USF's Performing Arts and Social Justice program. Gabriela's musicianship is driven by her love for learning and storytelling, and found herself especially compelled by the community force of live performances.
She has had the privilege of directing small stages in proscenium and black box theaters showcasing both cover songs and her own compositions, as well as co-directing full-length choral concerts with Voices, USF's collection of contemporary choirs. In participating in the UC Theatre's Concert Career Pathways Program, she hopes to delve more deeply into sound engineering and lighting design, as well as gain a greater awareness of the other administrative and logistical roles involved in creating a full concert experience.
Gabriela has a variety of aspirations for her career, including nonprofit work in the concert sphere, continuing to write and produce her own shows, and activism via music and the arts.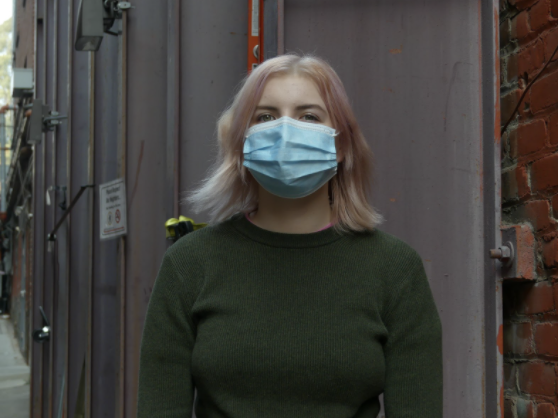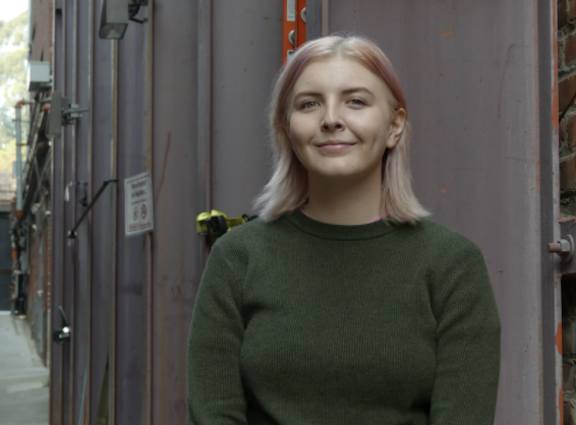 Gretchen Fitzgibbon
Gretchen Fitzgibbon was immersed in the East Bay Punk scene from a very young age, and was thus inspired to get involved in live music. Starting out as a show photographer, Gretchen now works as the Head Booker and House Photographer at 924 Gilman St. While touring with their friend's band in January 2020, Gretchen came to the conclusion that they loved being on the road and would like to make it their job to be a tour manager. Gretchen hopes to learn more about what they love to do, gain knowledge on other aspects of the industry and continue helping their community by bringing the joy of live music (or virtual shows due to COVID-19) to people in the East Bay.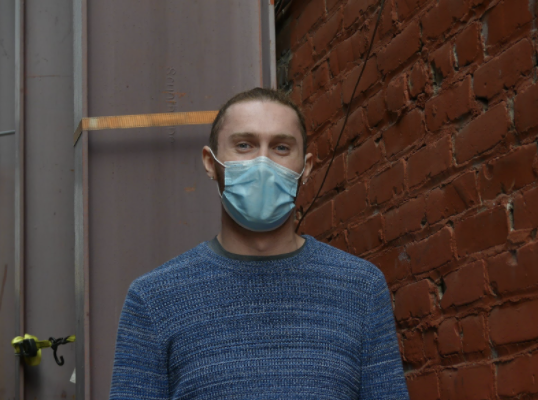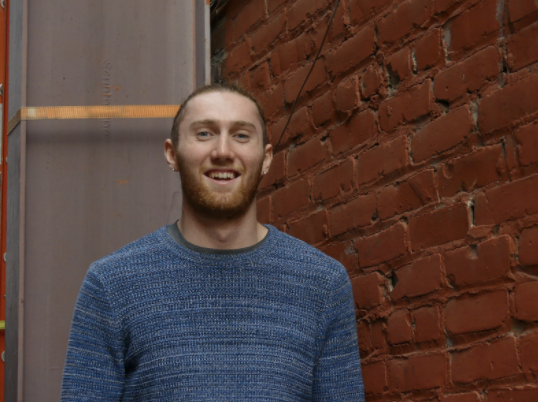 Hudson Howard
Hey, my name is Hudson Howard, and I am a 22 year-old musician from Berkeley, CA. I love being out in nature and I spend a lot of my time focused on creating music in pursuit of making a career out of it. I am fascinated by live concerts and aspire to put together a unique tour that combines animation and special effects with my music by using custom-made equipment that I would love to engineer one day. Down the line, I want to build a sort of artist collective/label where any and all artists can collaborate with and support each other in a robust creative community. My core aspiration is to make great music and inspire others through it.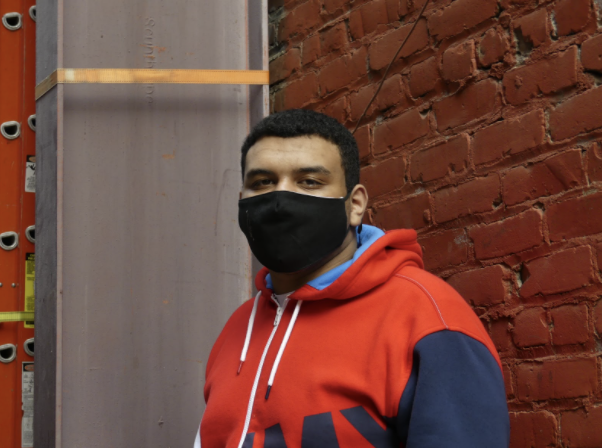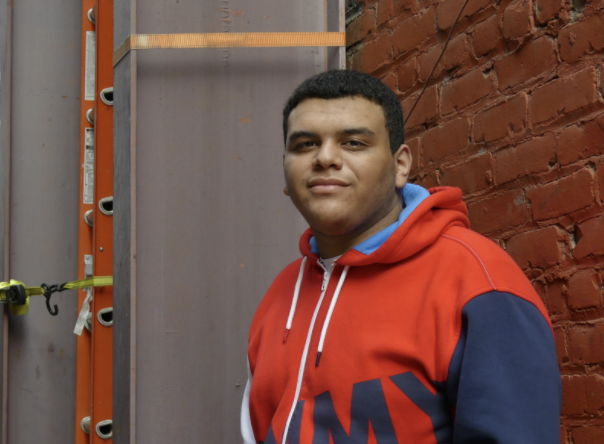 Jessie Gonzalez
My name is Jessie Gonzalez, and I am a senior at Madison Park Academy high school. I am really big into entertainment like sports, music and video games. My dad is the person who introduced me to the live music industry and got me involved with mixing live, setting up speakers, cables, and lights. Because of him, I realized I really liked learning these skills and bringing entertainment to people. As of now my biggest aspiration is to someday be in a record label recording for people, making concerts live, or sound engineering a professional team. Applying to this program was really important to me because I think it is the first step to become a professional in this industry.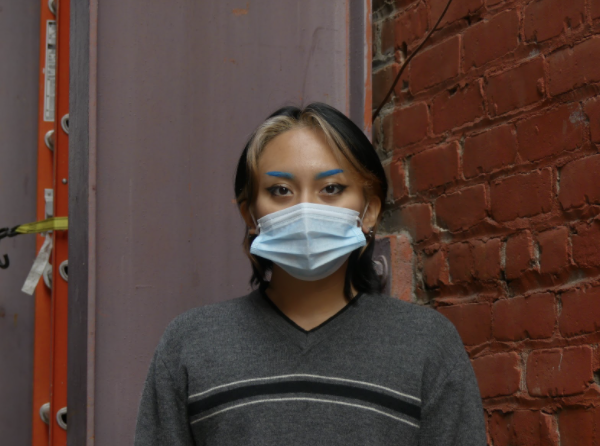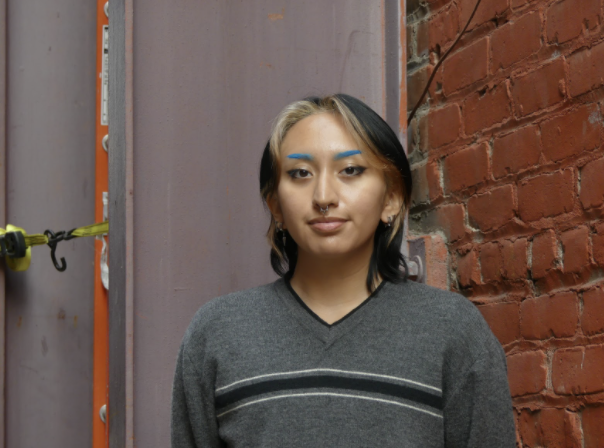 Luci Barranco
I go by Luci, and I'm a second year college student who came to Berkeley to experience life away from home. Growing up close to family members who were artists and musicians made me appreciate different forms of self expression and seek out opportunities to get involved in entertainment, culture, and performance. Especially in these times, when the industry is struggling to survive through the pandemic, I think it is really important to find ways to preserve these creative spaces that are so significant to many people.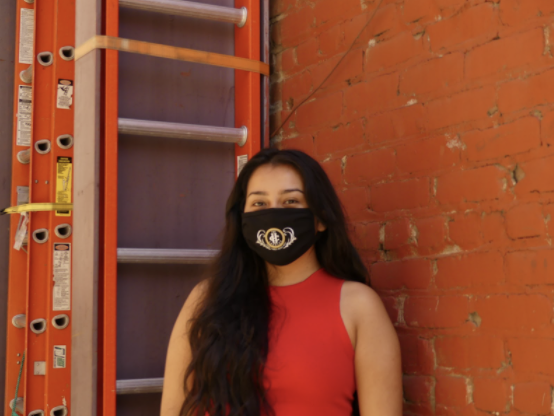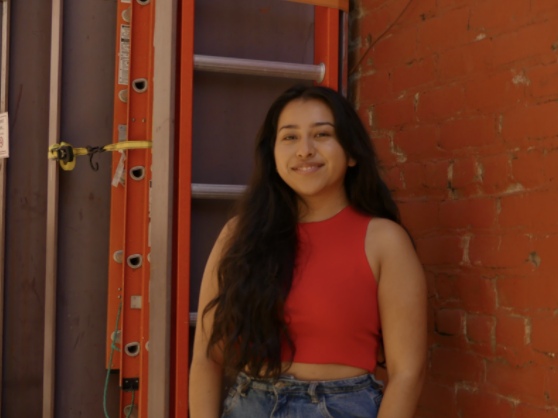 Luisa Garcia-Vanegas
My name is Luisa Garcia-Vanegas and I'm a college student and artist. I attend Berkeley city online and I'm majoring in sociology where I study societal issues and use what I learn to create different forms of art. Seeing the happiness and stamina that artists have while they're performing and all the work they put into performances motivates me to continue practicing, working on my own style and achieving my goals. Noticing how there's a whole production that's working at an event has also made me want to be part of the industry because I want to learn and experience the work process and the challenges there are in making these events. I'm excited to learn and develop new skills from the program so that I can grow as an artist and also be able to apply these skills in the industry.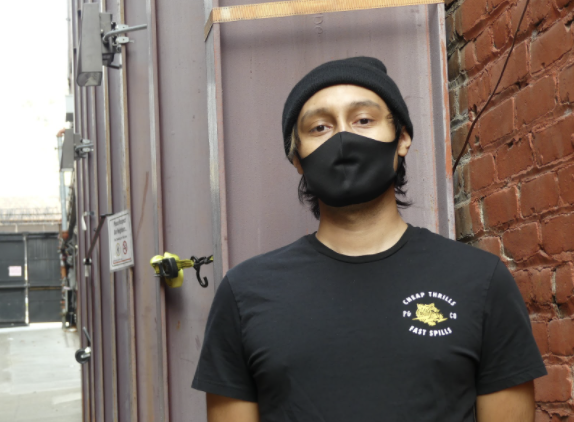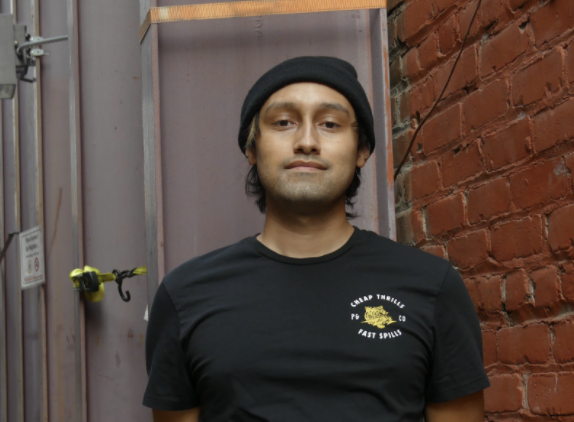 Marco Alvarado
My name is Marco Alvarado, and I am majoring in Business with a concentration in Marketing at Sacramento State. Aside from my studies, I currently write, record, and produce my own music, as well as have a background in podcasting. I come from a musical family that always pushed me to express myself and taught me to not be afraid when faced with adversity. Those tennents, thoughtful communication and concentrated confidence, serve as the cornerstones for my philosophy in business, my creative endeavors, and life. It is my goal to begin a career that will allow me to combine my love for music and artistry with my marketing degree and I believe this opportunity with the UC Theatre is my first step in achieving my goal.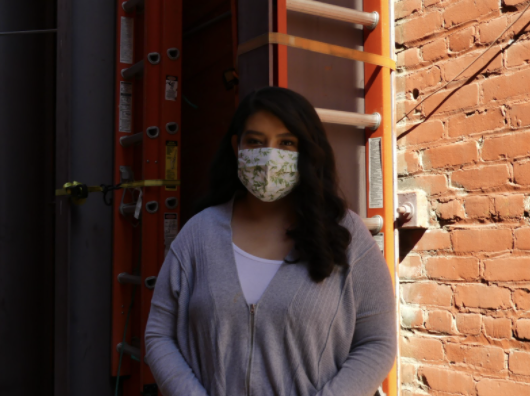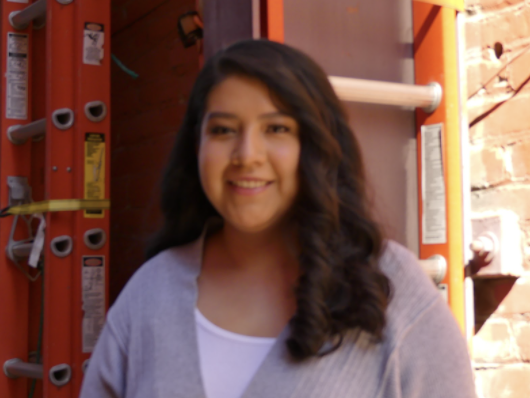 Margelia Perez Moreno
Growing up, I have always had a deep interest in being part of the media and entertainment industry. I dreamed about being an actress or perhaps a pop-star and now I'm fascinated with the planning, dedication, and learning process of trial & error that occurs behind the scenes. The unconditional love and support and numerous sacrifices my parents have done and continue to do for me are what encourages me to achieve my dreams. Whether it comes to personal goals or career ones, my parents' words always ring in my head, "Elige lo que a ti te guste y te haga feliz" meaning go for whatever makes you happy.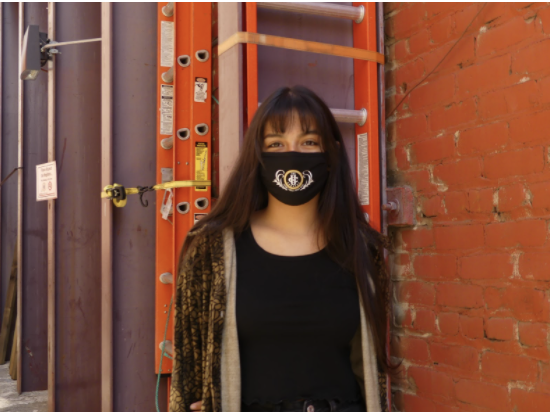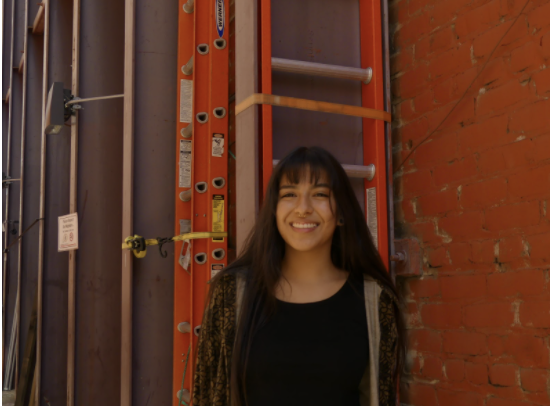 Maritza Tapia
I am currently a full time student looking to learn and grow as a person and within my community. My main aspirations are to always be open to experiencing different things and realities, hoping to learn something new from it everyday. Because music is one of my favorite forms of life expression, one of my personal goals is to produce my own full-length album and form valuable bonds with those who cherish the same things along the way. Music, film, and arts of all types have always inspired me by replicating and recreating lifes themes within themselves, and I am grateful to be a part of that.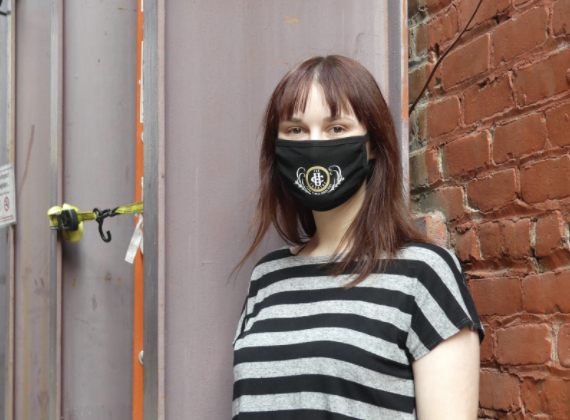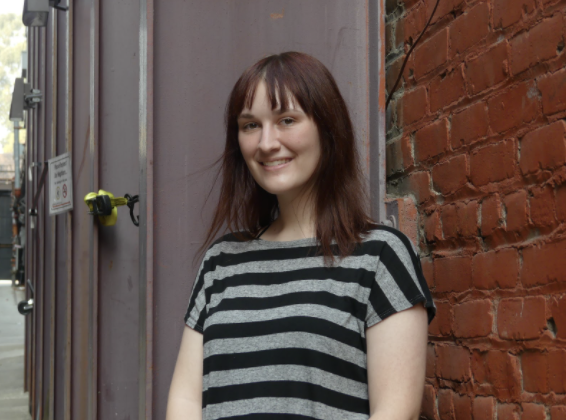 Miranda Gauss
Originally from the San Diego area, Miranda Gauss didn't grow up in a town with tangible opportunities for pursuing a career in the music industry. Once she moved to Napa, she found herself immersed in concerts and a music scene that only a place like the Bay Area could offer. The excitement she experiences at concerts feels even more powerful knowing that the rest of the audience is reveling in that energy too. She sees music venues as a space where people can feel something, whether joy or sorrow, in a collective way that makes you feel less alone and creates a sense of belonging. Miranda hopes to be someone who helps others feel that same magic that she feels at concerts.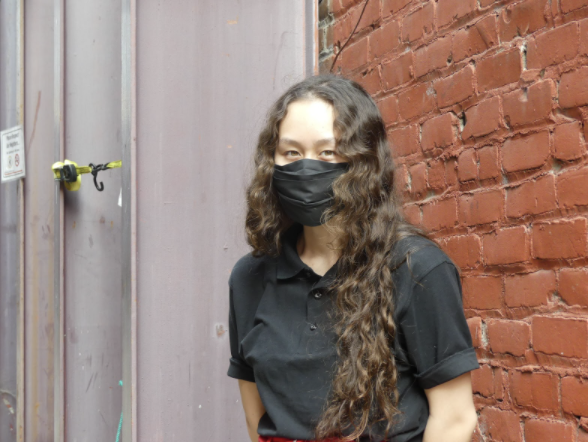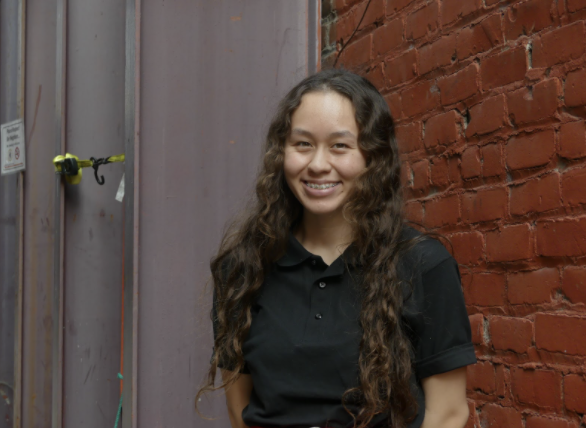 Naya Nguyen
My name is Naya. I guess you could say I am a person who doesn't really like the idea of biographies. I can list off facts about myself - I like going places alone, I hate canned tuna, and I sometimes drink too much tea - but what will you learn about me? The idea of independence inspires me to achieve my goals. I do not have a person that inspires me or a dream that I long for, but an idea of how I will live my life. While I do not have my life goals exactly laid out, I know that I will be striving for self-sustainability and happiness.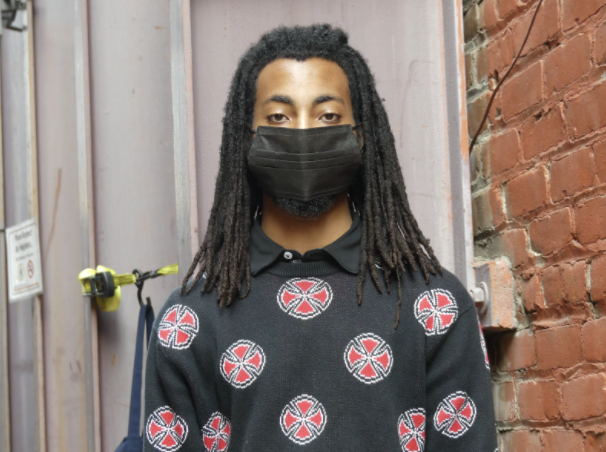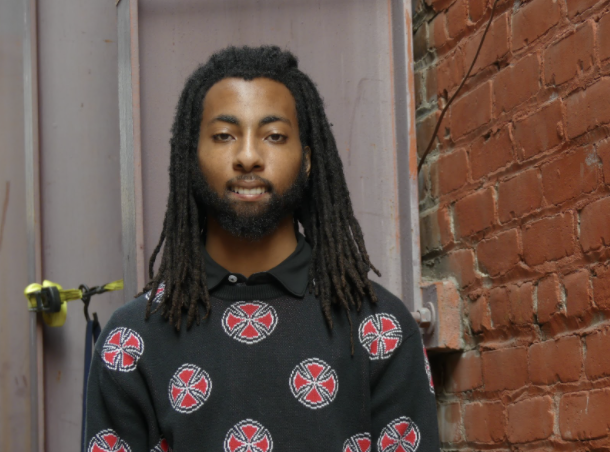 Omar Ali
I was born in San Ramon, California and graduated from Dougherty Valley High School. I'm in my senior year as a Cinema Major at San Francisco State University. My aspiration is to have a career where my creative practice is working at its fullest potential while being financially stable. I became interested in music after seeing my friends record their own music and as I was working with a video production company which did mostly music videos. As a film major, at San Francisco State University, I am interested in the effect that music has on the overall creation of film.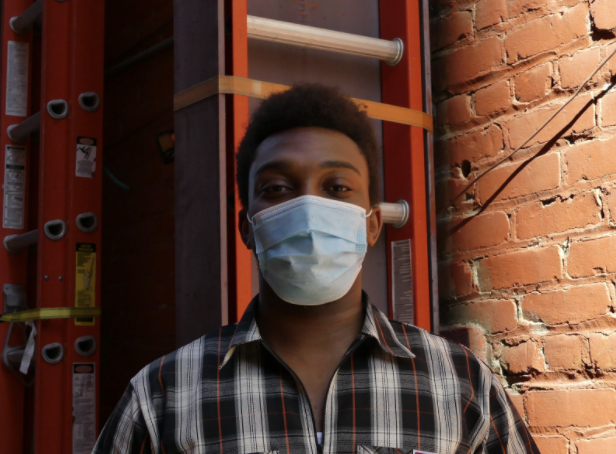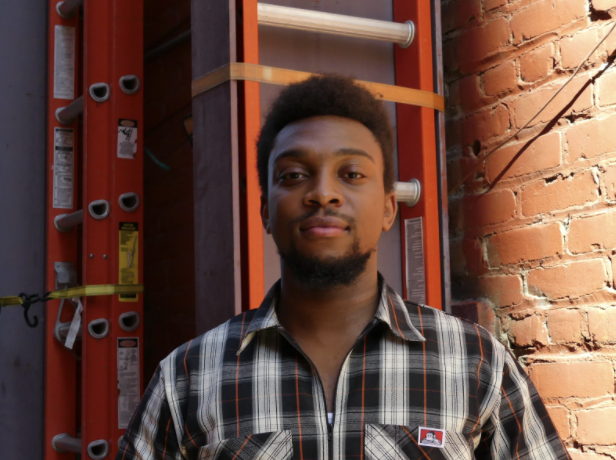 Peter Deyi
My name is Peter Deyi. I am a Great African Scholar. Born in Oakland, California residing until my preteens, then raised in Richmond, California. I am a Bay Area native from birth. Throughout grade school I was an avid student athlete playing basketball as my primary sport. After graduating from El Cerrito High School, I leaned toward creative arts and became inspired by artists and entrepreneurs like Damon Dash, Peter Tosh, and Jean-Michael Basquiat. One of my goals in life is to own a grassroots apparel flagship store based in the Bay Area. Ownership and becoming a creative entrepreneur is very important to me. I feel that Art, Technology, and Music go hand-in-hand. Knowing this I aspire to master the business of all these genres of our society. I believe that I can grow not just as a businessman but as an artist as well with my involvement in this program.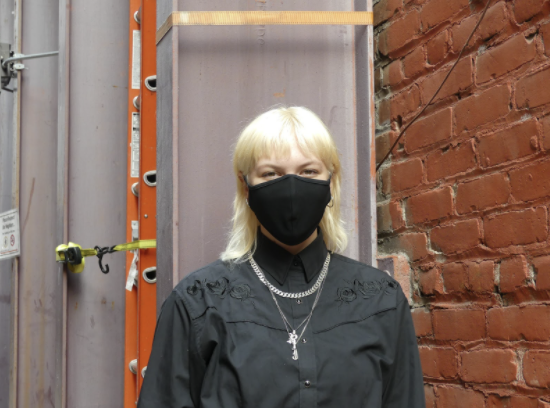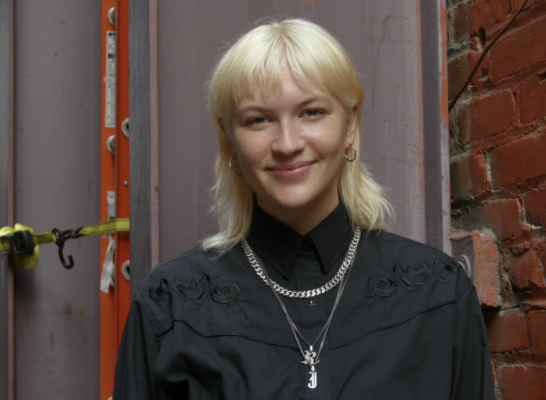 RJ Wilks
I was born and raised in Santa Monica, California and recently graduated from Lewis & Clark College in Portland, Oregon. Music has always been central in my life, so it became clear to me in early high school that my adult life would focus on music and bringing people together. I am fascinated by the way music can viscerally engage our emotions, and even our bodies, which speaks to the power of individual and collective connection this medium holds.
I applied to this program to figure out how I can meaningfully contribute to the music industry and to connect with other young people interested in making a positive impact in the world and on others through music and live events. Specifically, I want to do my part to create safe and inclusive spaces for underrepresented people.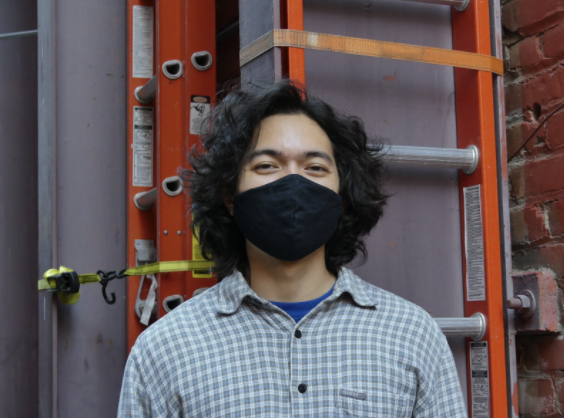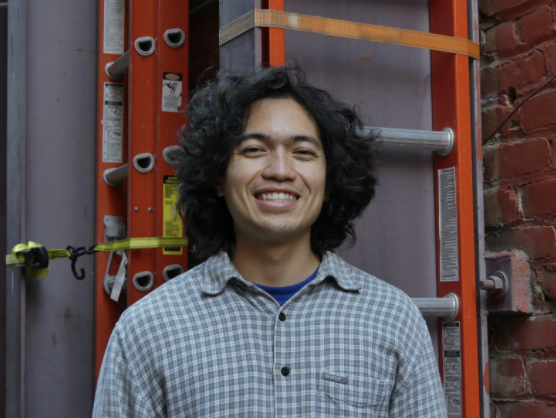 Sean Stover
Sean Stover is a recent UC Berkeley graduate with a degree in Comparative Literature and extracurriculars in music and fashion, currently working as an intern in the publishing industry. When he showed up for a meeting with Students for Hip-Hop at Cal, he was thrown into a cypher with zero experience rapping, but he gave it a shot and stuck with it. Since then, he's been pushing himself to improve his musical ability and to become more comfortable with sharing his voice as an artist. His experiences with music throughout his life, and his newfound passions as both a producer and a rapper, have pushed him to join the Concert Career Pathways program, where he hopes to learn everything he can about the live music industry.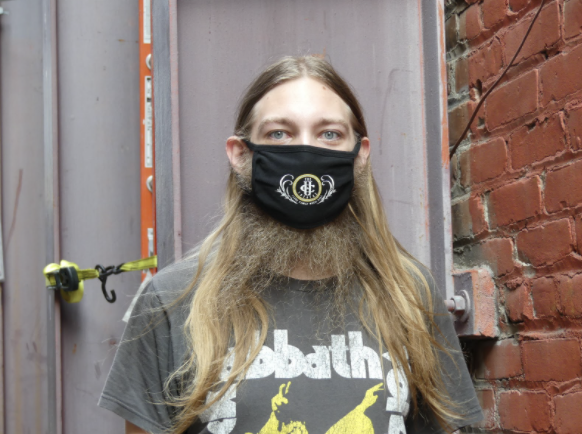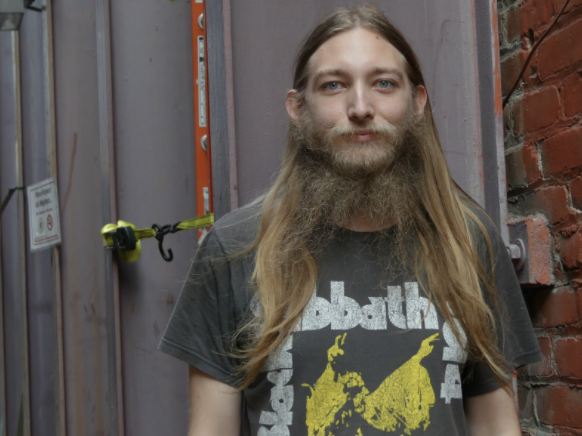 Slade Niemann
My name is Slade Niemann and I am an excited and grateful recipient of the UC Theatre's Concert Career Pathways Program Internship. I am someone who feels lucky to have had the support given to me throughout my life (so far) that has been full of adventures, learning, and challenges. My learning and challenges are somewhat intertwined: I was tested for and received an IEP in 4th grade which explained the difficulties I had which didn't seem to be shared with others in my classes. In high school, while I had a small circle of close-knit friends and extremely supportive teachers, I also endured bullying from students and teachers as well. As difficult as this was, it taught me that it is important to find my voice and speak up when facing situations that are unacceptable, both on behalf of myself and others. I am a lover of music, playing guitar and being an unapologetic super-fan of several classic rock, punk, and metal artists, as well as having a deep appreciation for other music genres and artists. My inspirations in my life who push me to achieve my goals are, first and foremost, those who raised me-my family and close family friends. Without their support and ongoing reminders of my self-worth, it would have been tough to impossible for me to have the confidence to go for the opportunities and experiences that have and will push me to grow and reach my true potential such as this internship.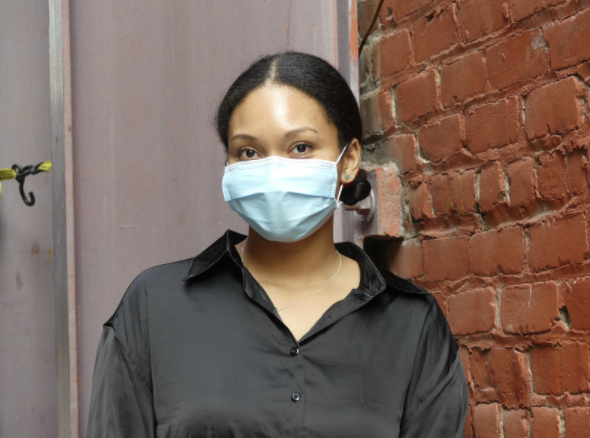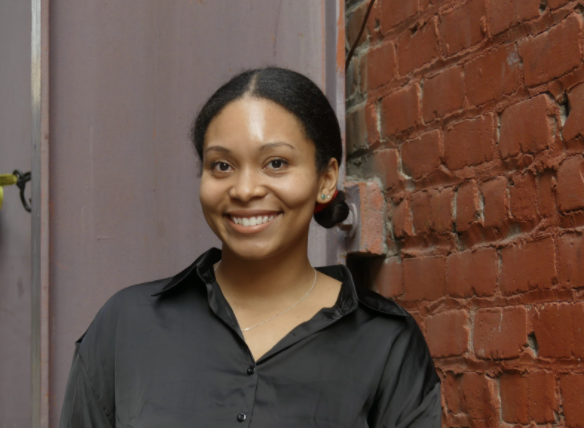 Sydnie Alex
My name is Sydnie, and I'm a Bay Area native who was involved in music during my high school experience, most notably in the choir, and have maintained a strong interest in music and the creative fields since. Music helped me create my sense of self in my formative years, and still keeps me from a certain sense of inertia. I learned to understand my life through various Bjork albums, lived my teenage angst through entire Nine Inch Nails and Marilyn Manson discographies downloaded on Mediafire, processed heartbreaks through Billie Holiday and Etta James, discovered the world through Ofra Haza and Lilly Tchiumba, emulated my writing through the works of Jeff Mangum and Pj Harvey. While I am comfortable saying that I do not know exactly what is in store for me, I can say that I hope to engage myself in some media platform, and feel that the UC Theatre will equip me with the tools to get there.
Cohort #4 (2019-2020)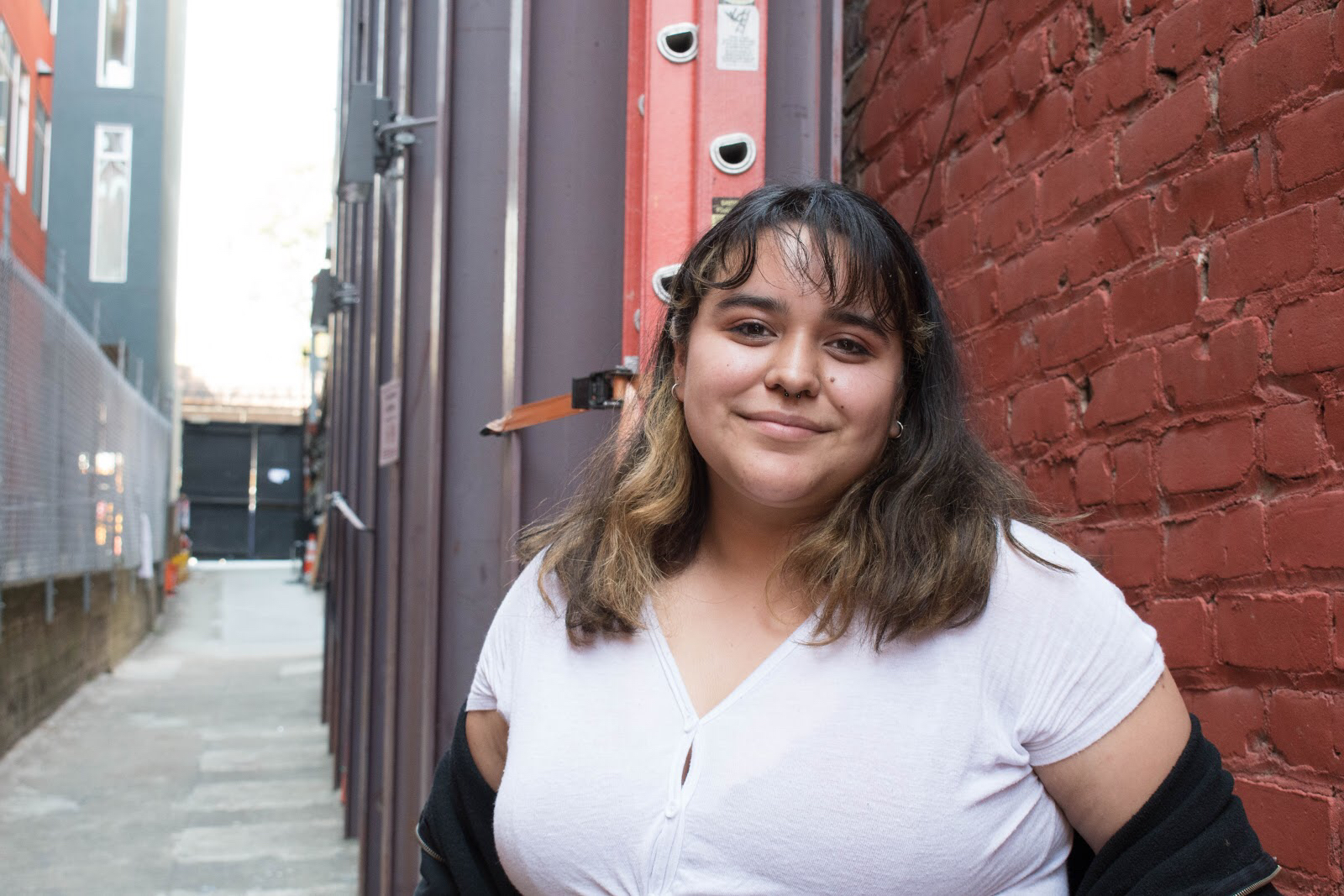 Arianna Briones was born and raised in the Bay Area. She has a close relationship with her family and part of that bond was formed around music. They've always enjoyed going to concerts together and listening to music. This opened a creative side to her and is one of the reasons why she does music, dance, and art. Her current goals are just to be as happy as she can be while still being productive. Her biggest goal is to have her own music venue where she can put on shows that bring everyone together. Though this is a lofty goal, Ariana hopes that this program will help her develop skills and find her niche to begin a career in the industry in the meantime.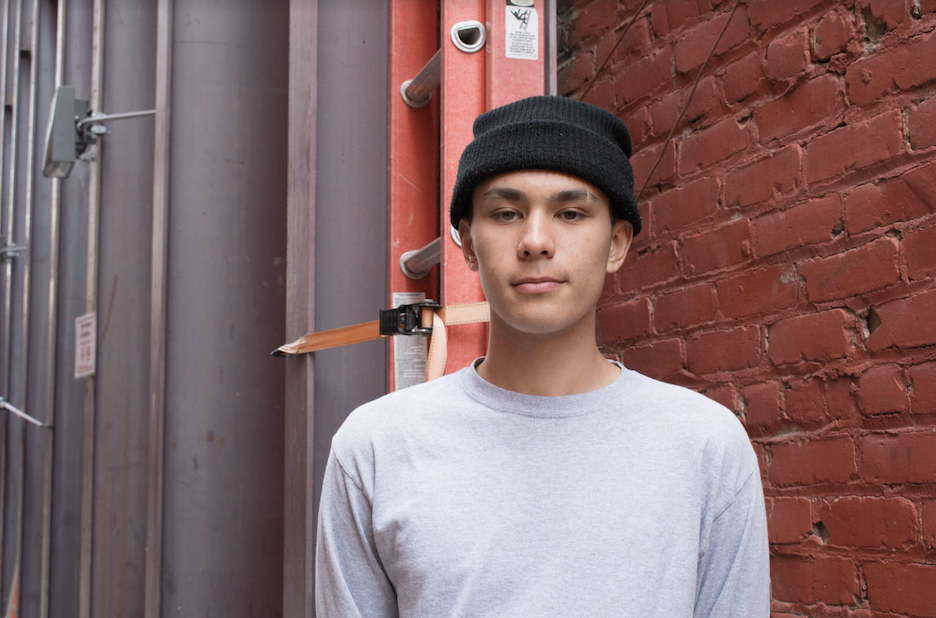 Ben Sintchak, 17 years old, was born in Oakland and raised in Albany, California. Currently he is a freshman at Diablo Valley College taking classes to explore his interests. His hobbies are skateboarding, photography, and graphic design. His goal is to take these hobbies and turn them into careers. When Ben was introduced to the Concert Career Pathways program he was really interested to learn more about the industry, especially production. With this opportunity he wants to begin to build a portfolio as a concert photographer.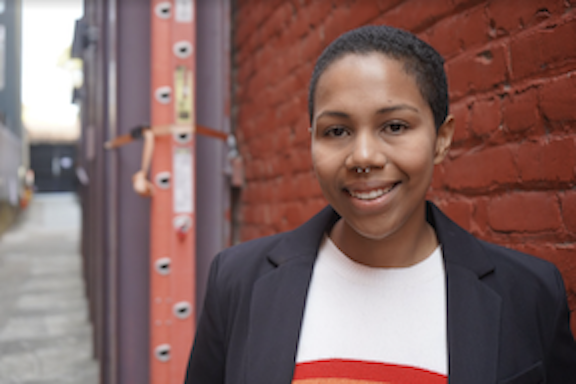 Bryanna Law was born and raised in Harrisburg, Pennsylvania. Throughout her education, she was involved in band, choir, baton twirling, and musical theatre. However, while she loved having a life full of music, she didn't see space for herself to create a career in the music industry. After discovering a love of electronic music events, Bry began doing promotional and volunteer work for music festivals. These experiences helped her realize that there are many career opportunities in the industry. Through this program she hopes to gain as many new skills as possible, especially in lighting design.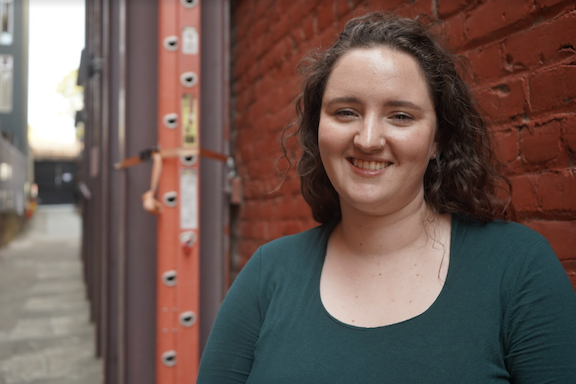 Cheryl Cushing was born and raised in Sacramento and recently graduated from Saint Mary's College of California. She grew up in a family that loved music, but it wasn't until high school that she realized she wanted to work in the industry. A guest speaker visited her band class to speak about his career. He had begun his career managing bands and eventually transitioned into owning and operating a recording studio. The next day she spoke to a guidance counselor about choosing a college with a music business program and was disappointed when they told her that programs like that didn't exist. She is thrilled to be a part of the Concert Career Pathways Program. While participating in the program, she hopes to explore as many positions within live music as possible and develop a better sense of where her interests and skills are.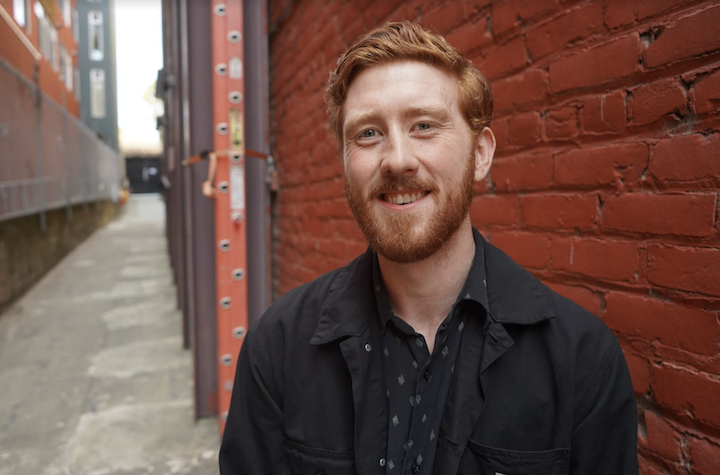 David Murphy is from Berkeley, California. While studying neuroscience at Northeastern University in Boston, David became immersed in the local DIY music scene, playing in bands and helping friends run shows out of their basements and attics. He quickly realized that his true passions were in booking, promoting, and organizing live music, and so he transitioned into a new career path. Now back home in his native Bay Area, David is excited to be a part of the Concert Career Pathways Program where he will gain firsthand experience in the technical and business details of the live music industry. His long term goals point towards front-of-house management, where he can be involved in building relationships between artists and venues and to create a positive and inclusive environment for patrons, artists, and staff alike.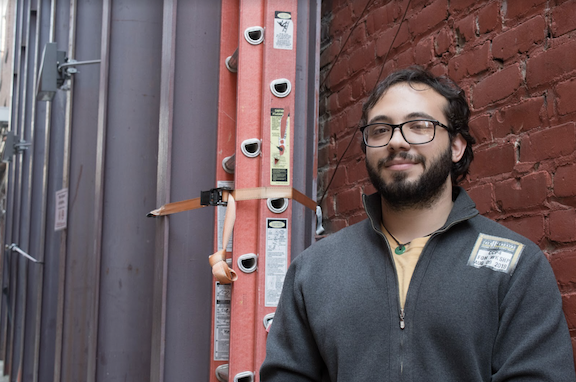 Degen Gleason-Hyman was born in Boston, Massachusetts and moved to California with his parents when he was 13. As he grew, so did his interest in media entertainment. He wanted to become part of organizing and contributing to projects including short films, documentaries and concerts. This interest led to him learning about the Concert Career Pathways Program, which has introduced him to everything that goes into creating a live music experience. Degen is happy to be involved with the graphic design and promotions departments at The UC Theatre.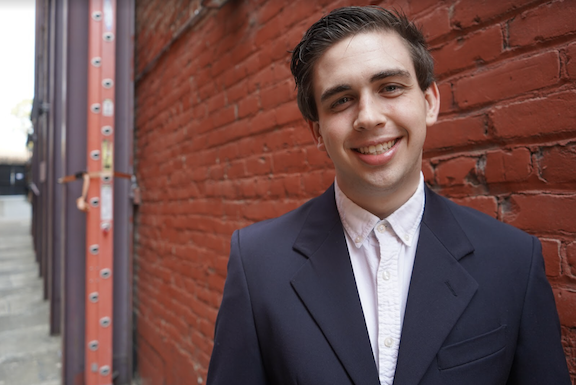 Grey Janowski began playing music at a young age. He got his first drum set from his mom in 2nd grade and was signed up for lessons. This was just the beginning. Over the years, he has picked up trumpet, guitar, and singing. During college, he discovered his passion for the music technology industry, including all aspects such as recording, live sound, and more. His current goals are to receive more hands-on experience in the music technology/live sound area, as well as the concert industry as a whole. He believes the Concert Career Pathways program will benefit him greatly in achieving these goals. In the future, he aspires to be a sound engineer at a music venue in the area, or working in a recording studio of any kind, whether it be working with artists, or in a movie studio recording/producing film soundtracks.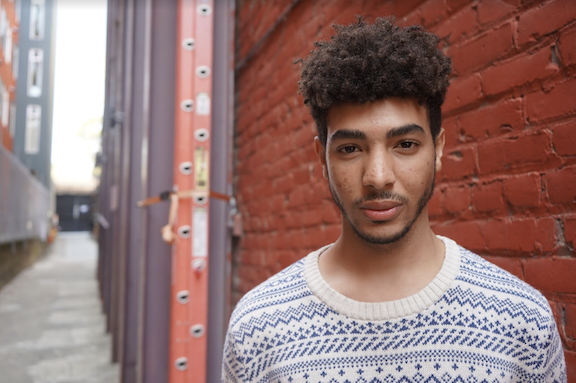 Isaiah Upshaw is from Minneapolis, Minnesota and moved to Richmond, California three years ago. As a young musician, he has been exposed to numerous genres of music. He completely immersed himself into the music and arts scene in Minneapolis and feels that experience has shaped him into the person he is today. Through the program Isaiah hopes to gain experience and network with professionals in the concert industry. He's most excited to explore promotions and production more in depth.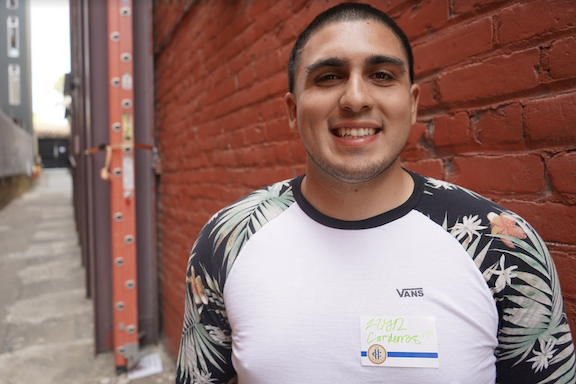 Ivan Cardenas is from San Francisco, California. There, he has been exposed to many different live music events. He believes that music brings together people from various backgrounds and makes them become a community. The connection that music makes amongst many people has driven Ivan to pursue a career within the music industry. He hopes to learn about the various departments that exist within the industry. In particular, Ivan is interested in artist management and bar operations. The Concert Career Pathways Program will provide the fundamental understanding Ivan needs in order to successfully thrive in his future endeavors.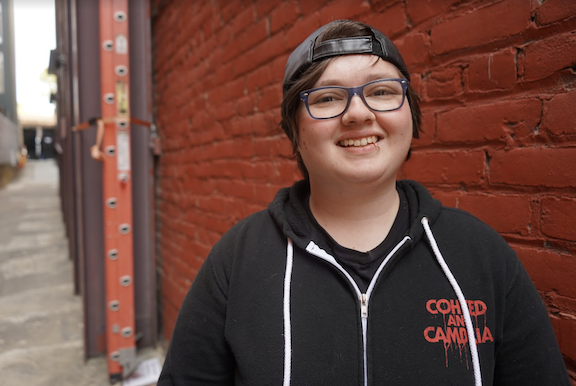 After high school, Kate Konstantynowicz wasn't sure what they wanted to do with their life. They spent about 5 years working in food service until they realized their passion for music production, audio engineering, and event production. They signed up for school at SAE Expression and have spent the last two years studying what they are most passionate about. When they found out about the Concert Career Pathways program, they thought it was too good to be true. This program has given them some incredible real world experience in the live music industry. Kate is confident that through this program, they will be able to gain enough experience and build connections and relationships that will help push them towards the career of their dreams.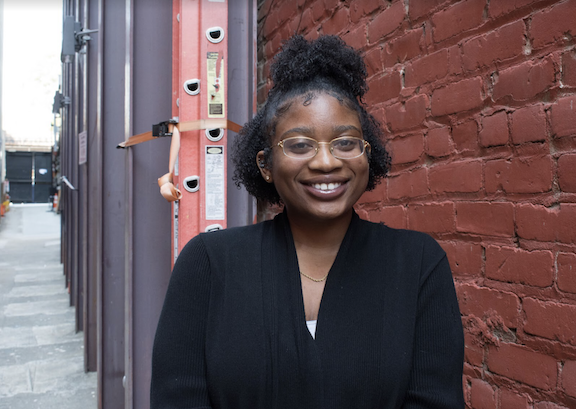 Oakland native Kristian Manning is a nineteen year old student at Berkeley City College. Since her mom is a school provider and owned a summer camp, all of her childhood, she grew up around kids of all ages, backgrounds, and ethnicities. Through the Concert Career Pathways program, she is planning to gain more knowledge about the entertainment business. Her current goals are to elevate her creative production company, MasHoney, as well as start to create more content as a filmmaker. Her future career goals are to put MasHoney on the map that supports and elevates young artists of color, while working on becoming a professional writer, film director, etc. She wants to insert herself into as many creative positions as possible and knows that The UC Theatre will give her the tools to help reach her never ending goals.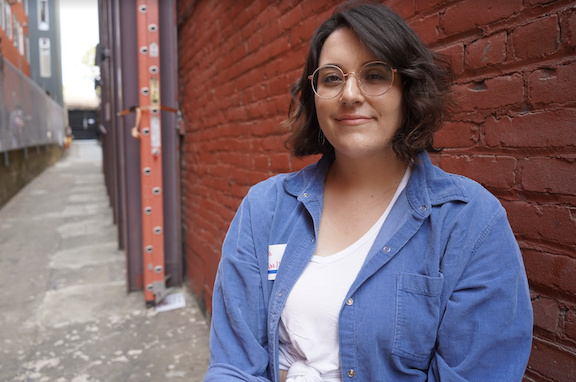 Marissa Gutierrez is originally from Manteca, California. Growing up, she always had a deep appreciation for the arts, especially music. If you were to ask her today, she would still tell you that going to concerts is one of her favorite hobbies. After she graduated from California State University, Chico in Media and Communications, she decided to follow her passions. She is most excited about being able to combine her love for the industry with her love for writing and photography. Marissa has always seen and felt the impact that live music can have on an individual, and is excited to contribute to creating spaces that are inclusive and safe. One of her career goals is to do photography professionally, either for an artist directly or for a music publication.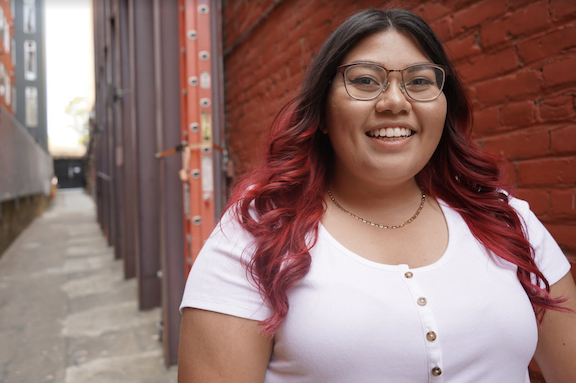 Monica Motta grew up in the small town of Discovery Bay, California. Some of her earliest memories are listening to music in the car and singing along with her family. Her family started taking her to concerts when she was a child and her love for live music grew as she got older. She started to go to multiple concerts a month and she couldn't get enough music. That's when she knew that she wanted to be in the live music industry. She is finishing up her degree in the Music Industry Program at the University of the Pacific, where she has had the ability to gain lots of experience in recorded music from studying it at school in a professional recording studio. Her career goal is to become a live sound engineer and feels that her participation in the program will help improve her skills and experience in order to get a job in the music industry.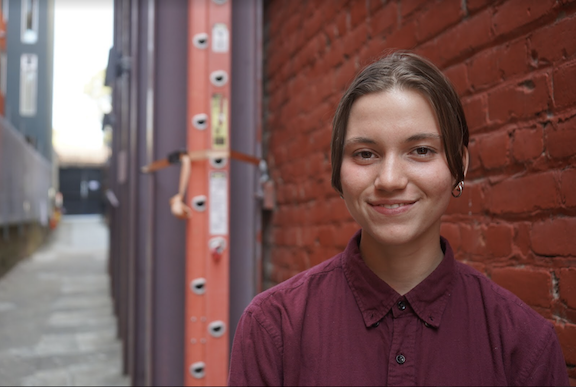 Naomi Harrison-Clay was born and raised in New York City, where they were exposed to a robust community of artists, musicians, and poets from a very young age. They grew up experimenting with a variety of artistic mediums before landing on music– a discipline which they choose to devote themselves to as an interdisciplinary art. Naomi recently graduated from Mills College where they had many moving experiences collaborating with others and performing in unique and nurturing environments. This has led them to want to pursue a career in event management and sound engineering, which they believe The UC Theatre's Concert Career Pathways program will aid them with. Naomi's passion lies in creating environments that can facilitate vulnerable connection and collaboration across mediums, and provide resources to support folks who are generally excluded and underrepresented in the music industry. They hope to work specifically towards developing and running spaces that are 100% accessible and center the talent and management of queer and trans/nonbinary people.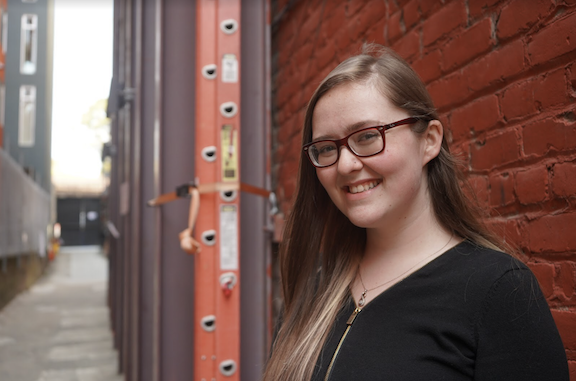 Growing up in a very musical family has had its perks for Sarah Zamjahn. In the past 4 years, she has attended so many concerts that she's lost count. She thinks that getting to experience something you love with other people that love the same thing as you is the best feeling. She went to Los Medanos College for Recording Arts, but she always knew that she wanted to get into the live music industry, which is where the Concert Career Pathways Program comes into play. Something that has always fascinated Sarah about this industry is the potential for her to make a living touring with acts and visiting other places around the world, all while doing something she loves. She is excited to see where in the live music industry the connections made in this program will lead her to as she begins her career in the industry.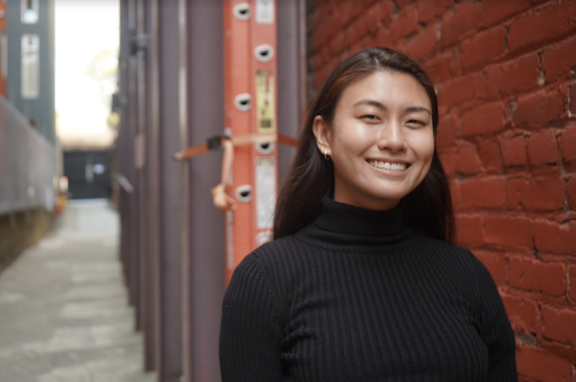 Wanny Mei grew up trying to absorb as much culture as she possibly could. One of her favorite mediums to do that was through music. Now, at 21 years old, Wanny is studying Sociology at UC Berkeley to further analyze the society around her and hopefully apply that knowledge to make a positive impact. Wanny hopes to learn as much as she can from The UC Theatre Concert Career Pathways Education Program in marketing and promotions and the roles they play in making the concert experience memorable and impactful for the audience. She believes that live music can connect people and build community, and she is excited to be a part of that. Ultimately, Wanny would like to work on putting together and promoting larger-scale festivals in the future.