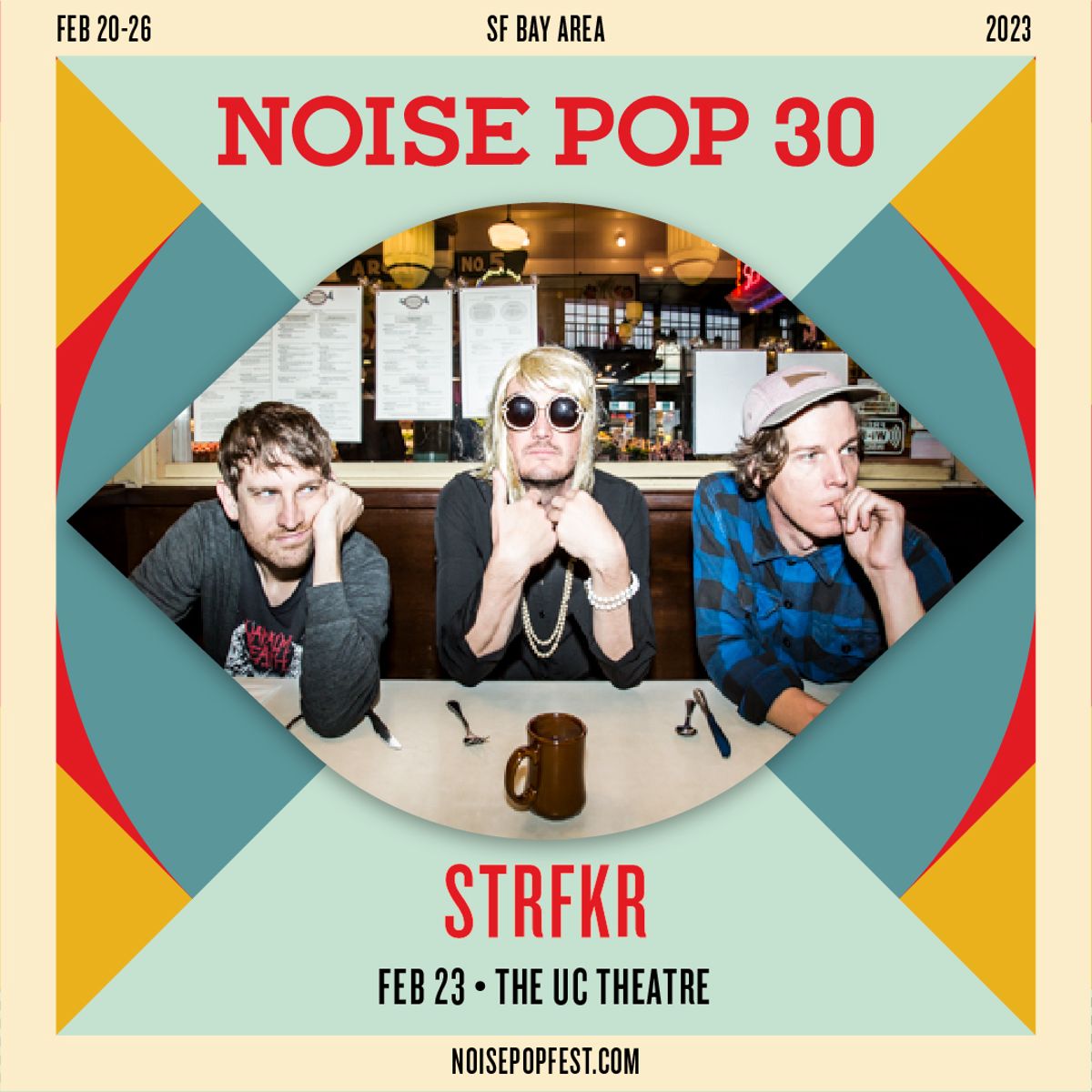 STRFKR
Reptaliens, Das Kope
Thursday, February 23, 2023
Doors: 7:00pm • Show: 8:00pm
General Admission Standing Room with Limited Seating

with special guests Das Kope

Being No One, Going Nowhere. The title of STRFKR's fourth album may seem bleak at first. But hold it in your head a minute, feel its weight, and you may recognize the phrase for what it is: a goal. In the era of the personal brand — amid the FOMO Age — it's increasingly hard to shed a stifling sense of self, or to just be in the moment that you're in. Well, consider this an invitation to get blissfully insignificant. That's what STRFKR founder Joshua Hodges aimed to do when he exiled himself to the desert to create this record, but he returned with his most significant work yet: a set of darkly glistening dance songs rife with sticky beats, earworming hooks, philosophical heft, and bittersweet beauty.
When Hodges started STRFKR in 2007, it was designed to be success-proof. The name was both unfit for radio and a jab at fame-chasers. But the project was also meant to be bright, playful and brimming with energy. He stumbled upon a winning juxtaposition that's a STRFKR staple to this day: dark (or heavy) lyrics set to happy music. Hodges credits that to Elliott Smith's influence, although Being No One, Going Nowhere has closer sonic kin in Italo-disco, kosmische musik and Tony Hoffer's work with Phoenix, Beck and M83. English thinker/writer Alan Watts, a scholar of Eastern philosophy, was another muse for Hodges — his voice appears on nearly every STRFKR release, including this one. That's him on "interspace," talking about sloughing off preconceived identity to find one's place in the universe, which is the story of Hodges' eventual career: stop trying — no, start not trying — and succeed.