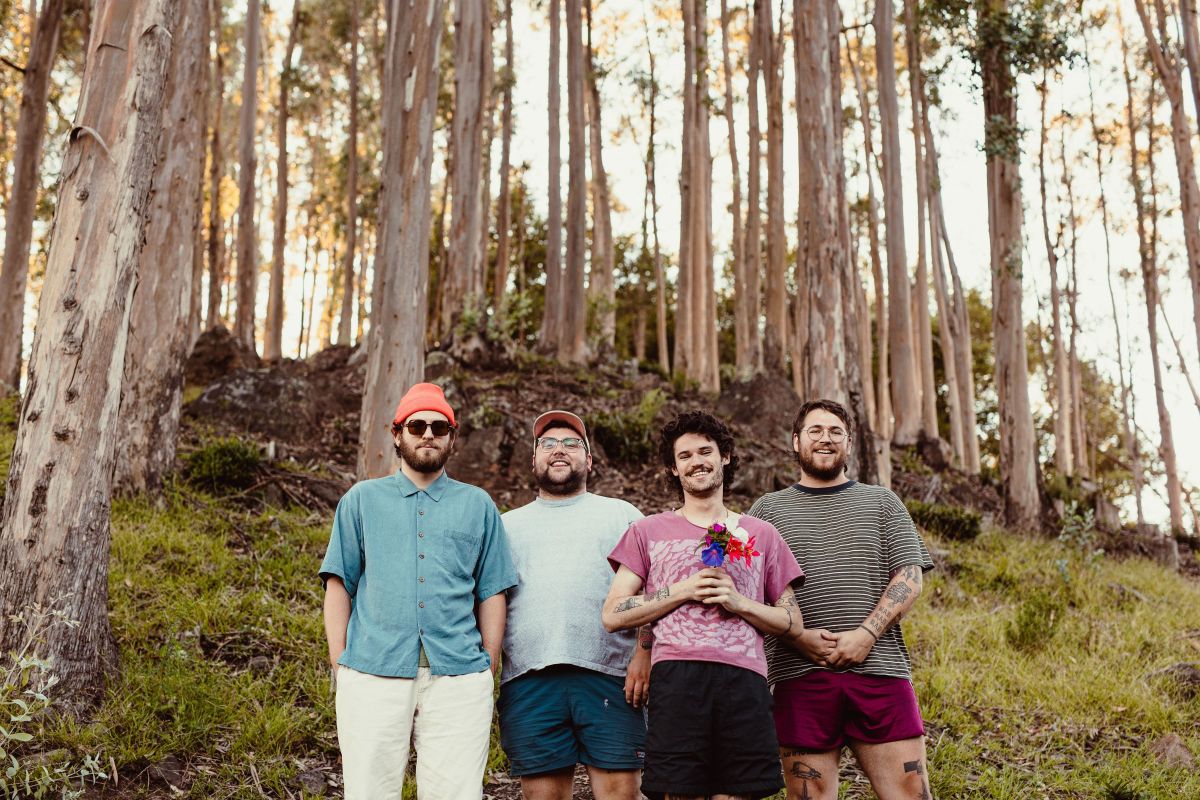 Mom Jeans
Free Throw, Just Friends, Small Crush
Saturday, October 8, 2022
Doors: 6:00pm • Show: 7:00pm
Standing room - limited seats available.


with special guests Just Friends, Free Throw, and Small Crush


"Give me something sweet so I can make it through the week/Don't care if I end up with cavities."

This is the plea that opens Sweet Tooth, the upcoming third LP from Berkeley's Mom Jeans. It's the introduction to a quasi-concept record, a structural departure for the emo punk quartet. Before any of the record's 13 songs had been written and recorded, the band knew what Sweet Tooth would sound like: late '90s and early 2000s pop rock and pop punk bliss. For frontman Eric Butler, that meant revisiting the guitar pop perfection of Weezer and Oasis alongside deep cuts from one-hit wonders like Third Eye Blind, Fountains of Wayne, and Superdrag.
Butler, guitarist Bart Thompson, bassist Samuel Kless, and drummer Austin Carango all arrived at the same description for these sounds: ear candy.
"Those hits by Blink-182 and Green Day, all those bands, it's just hooks for days and really excellent songwriting," says Butler. "They really just tried to write incredible songs that would get stuck in people's heads. We wanted to try our own version of that. Ear candy is the goal, so
Sweet Tooth
is the record."