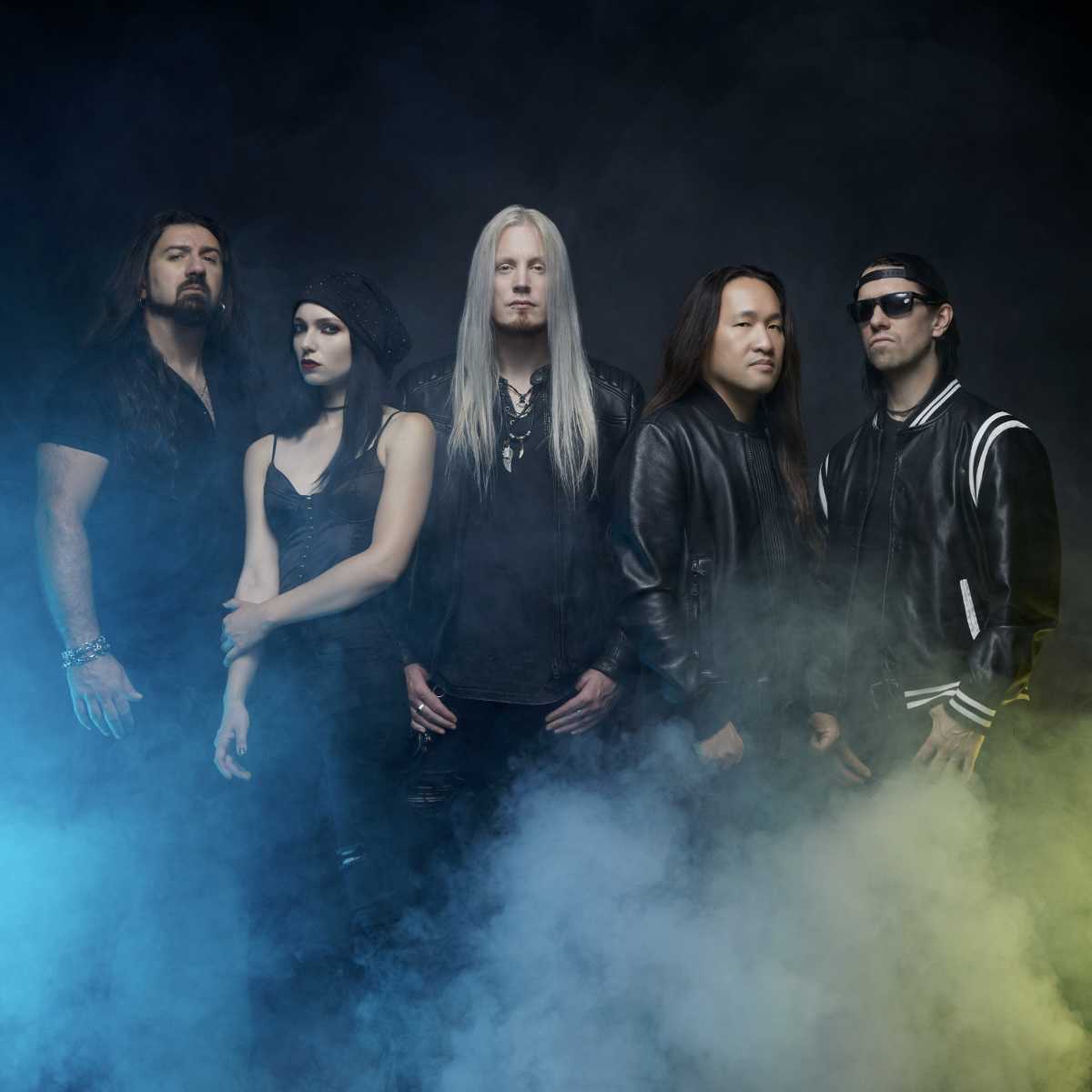 Dragonforce
Amaranthe, NanowaR of Steel, Edge of Paradise
Saturday, November 18, 2023
Doors: 7:00pm • Show: 8:00pm
General Admission Standing Room with Limited Seating


DragonForce is a trailblazing force in the realm of extreme power metal. Acclaimed as the world's fastest band, their Grammy-nominated journey has been nothing short of legendary. The catalyst of their international fame came with the release of the platinum-selling masterpiece, "Through the Fire and Flames," which became the ultimate challenge for players on Guitar Hero III – Legends of Rock, solidifying their status as musical pioneers.
In every corner of the globe, DragonForce has earned an army of dedicated fans, thanks to their electrifying and entertaining live performances, infused with infectious energy and light-hearted humour.
Beyond their original and unforgettable epic compositions, DragonForce is celebrated for their signature long, complex, and lightning-fast guitar solos, masterfully crafted by the virtuosic duo of Herman Li and Sam Totman. United by destiny through a fateful classified ad in 1999, they founded the band and set the stage for an illustrious musical odyssey.
A storied discography spanning eight studio albums attests to their creative ingenuity, starting with the fiery intensity of "Valley of the Damned" (2003) and the relentless "Sonic Firestorm" (2004). The unparalleled momentum continued with the chart-topping "Inhuman Rampage" (2006), solidifying their position among metal elites. The Billboard Top 20 hit "Ultra Beatdown" (2008) and the anthemic "The Power Within" (2012) kept the flame burning bright.
In 2014, they unleashed "Maximum Overload," followed by "Reaching into Infinity" (2017) and the electrifying "Extreme Power Metal" (2019). Each album showcases the fusion of classic 80's rock sing-along choruses, uplifting melodies, and fantastical power-metal-inspired lyrics, evoking a sense of triumphant grandeur in every note.
Fuelling their music with a love for the video game world, DragonForce artfully incorporates retro game sounds and melodies into both their studio recordings and thrilling live shows, further enhancing their unique identity.
Ever-evolving, DragonForce is currently on the verge of unveiling their most monumental album to date, poised to unleash an epic world tour that promises to be their most colossal yet. North America will bear witness to the kickoff of this monumental journey on October 20th, 2023.
Prepare to be engulfed in the unyielding flames of DragonForce's sonic prowess, as they continue to push the boundaries of metal and inspire legions of fans across the globe. The saga of DragonForce is far from over; it is an eternal symphony of speed, power, and unrelenting passion for the metal genre.
Get ready for an unparalleled experience! DragonForce is set to bring the most unique stage production yet on their upcoming world tour. Taking it to the next level, the show will captivate the audience like never before. Brace yourself for a groundbreaking fusion of music and visuals that will redefine metal concerts. Prepare to be amazed!