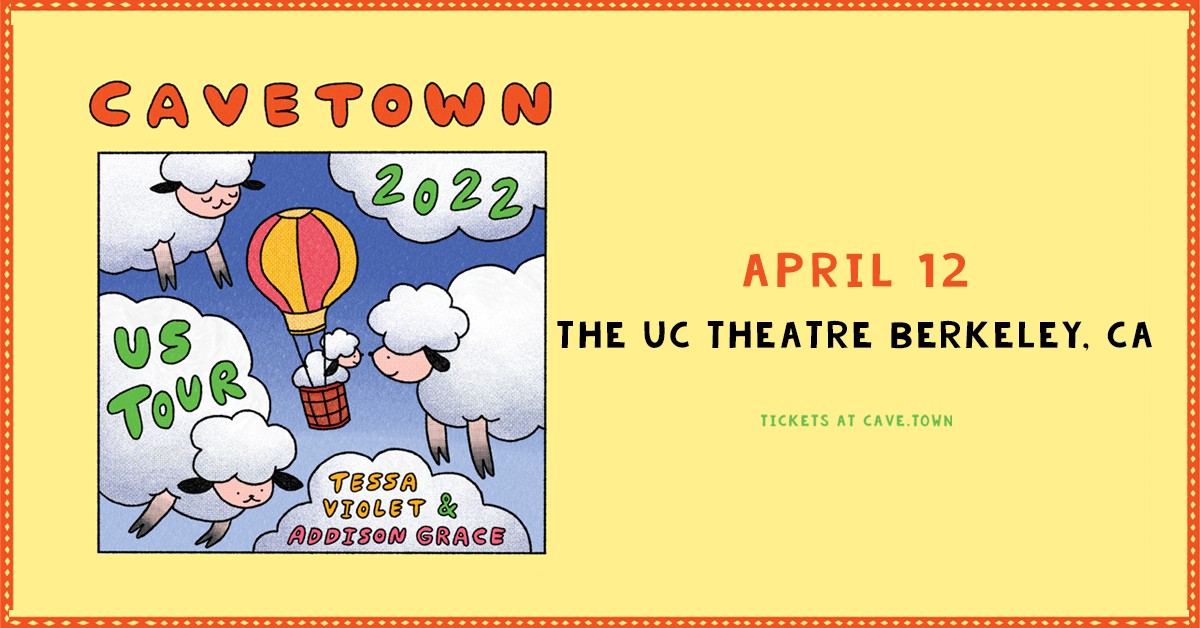 Cavetown
Tessa Violet, Addison Grace
Tuesday, April 12, 2022
Doors: 6:30pm • Show: 7:30pm

Standing room - limited seats available.
Since the age of 14, Cavetown has created self-produced songs both intensely diaristic and touched with offbeat imagination. Now 22, the Cambridge-based artist otherwise known as Robin Skinner has built a global following based on that outpouring, forging a connection so personal he's taken to keeping a cupboard full of letters he receives from fans. On his new EP Man's Best Friend, Cavetown expands on the beautifully detailed bedroom-pop that's brought him immense success in recent years (including headlining sold-out shows around the world), ultimately arriving at one of his most vulnerable projects yet.
The follow-up to 2020's Sleepyhead (his Sire Records debut), Man's Best Friend took shape from a period of enormous change for Cavetown. Prior to releasing Sleepyhead, he'd found himself unmoored by the demands of his growing fame. With the album dropping right as the world went into lockdown, Skinner slipped into what he now refers to as "a very toxic place, mentally speaking," and eventually stepped back from working on music to focus on his mental health. As he began writing again, what soon emerged was the raw introspection of Man's Best Friend, a body of work made in deliberate solitude.
Throughout Man's Best Friend, Cavetown examines everything from hopeless crushes to toxic positivity to unhealthy coping mechanisms. Along with previously released singles like "Let Me Feel Low" ft. Miloe, the EP features four new tracks written, recorded, and mixed entirely by Skinner. On "Idea of Her," for instance, Cavetown presents an up-close portrait of unrequited love, adorning his confessional lyrics with brightly bubbling effects. The EP's most upbeat moment, "I Want to Meet Ur Dog!!" centers on the same crush, this time offering up a sweetly warped serenade to her pet. And on "Ur Gonna Wish U Believed Me," Cavetown sets his self-reflection to a gorgeously sprawling collage of sound. "I wrote that song in the depths of a breakdown during lockdown," says Skinner. "It's about being angry at the situation and blaming everyone else, manipulating myself and other people. It came from a dark place, so it felt important to make the music a bit lighthearted."