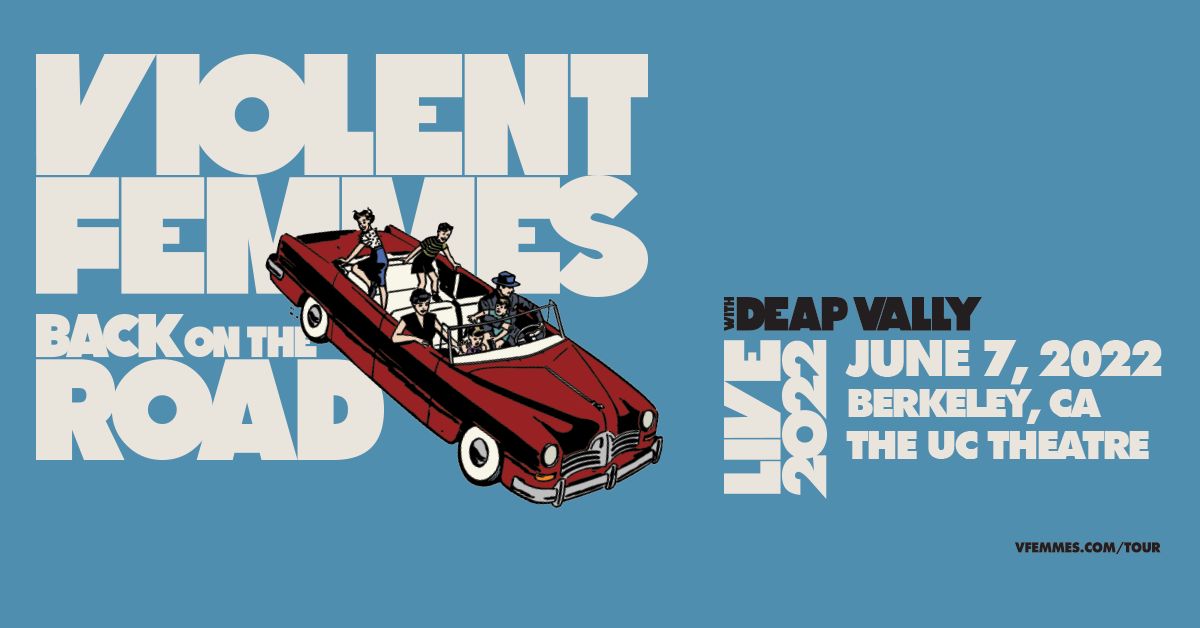 Violent Femmes
Deap Vally
Tuesday, June 7, 2022
Doors: 7:00pm • Show: 8:00pm
Standing Room Only - Limited Seats Available
With Deap Valley


Violent Femmes 10th studio album, HOTEL LAST RESORT, resides among the groundbreaking band's finest work, simultaneously refining and redefining their one-of-a-kind take on American music, mingling front porch folk, post punk, spiritual jazz, country blues, avant garde minimalism and golden age rock 'n' roll into something still altogether their own. Founded and fronted of course by singer/ guitarist Gordon Gano and acoustic bass guitarist Brian Ritchie, the Milwaukee-born combo remains as warm, wise and weird as ever before, with such new favorites as "Another Chorus" and "Everlasting You" continuing to mine the vast range of ideas, melodic complexity and organic sonic craftsmanship that has characterized the band's body of work since their landmark self-titled 1983 debut.
"I think it's probably the best [album] we've made since HALLOWED GROUND," Ritchie says. "We didn't really know that we had something to say, but it turns out that the songs are really good and we were able to sink our teeth into them and come up with something which is just as good as anything we've ever done. I'm even a little bit surprised myself."
Violent Femmes are undeniably one of the most inventive and original bands of this or any other era, constantly pushing forward with their singular blend of folk and punk, sarcasm and spirituality. Founded in 1981, the originally Milwaukee-based band's remarkable three-decade-plus career has produced a series of truly iconic singles – among them such classics as "American Music," "Gone Daddy Gone," "Nightmares," "Add It Up" and of course, "Blister In The Sun" – along with cumulative worldwide album sales in excess of 10 million, with 1983's VIOLENT FEMMES awarded RIAA platinum eight years after its initial release.