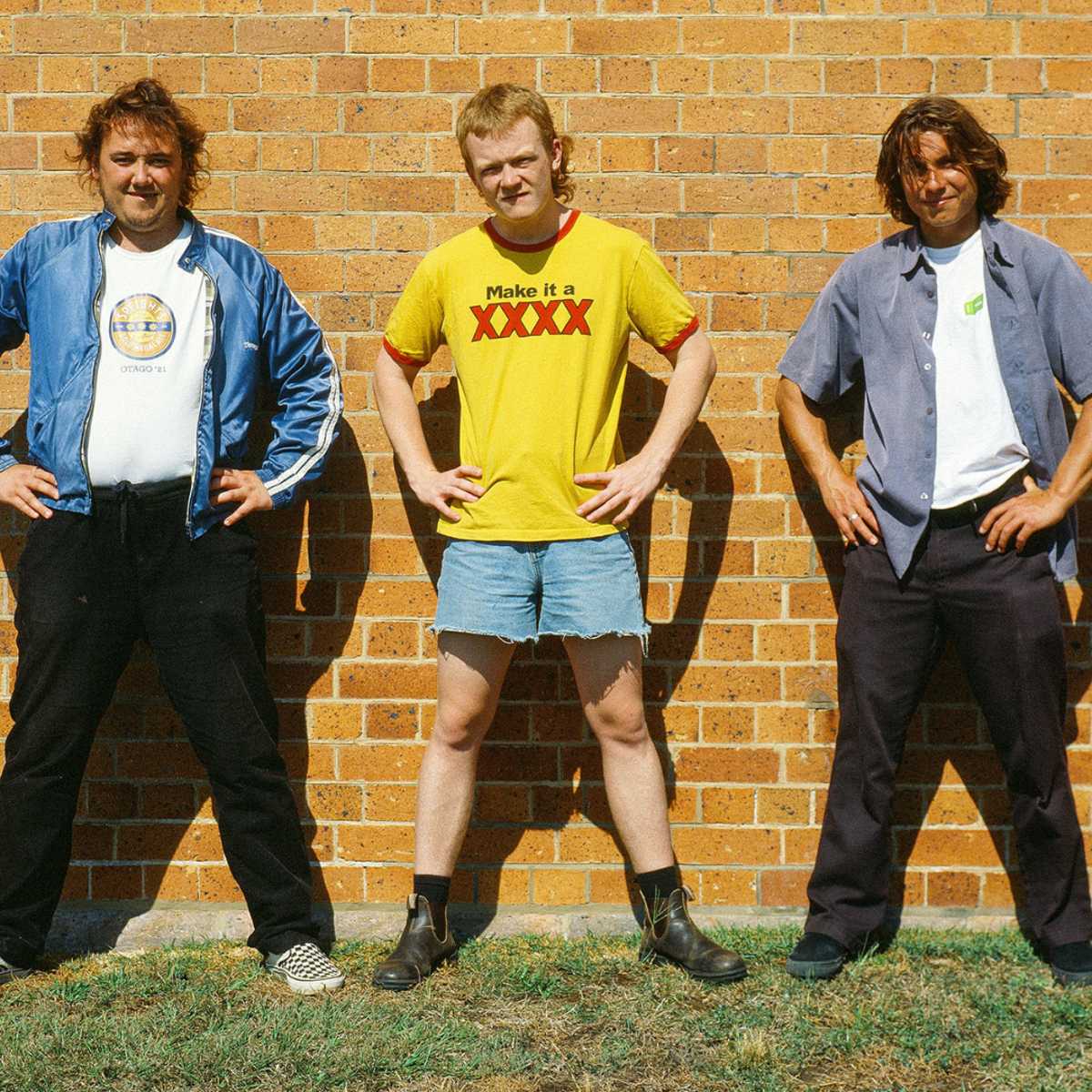 The Chats
With Cosmic Psychos, The Schizophonics, GYMSHORTS
Sunday, October 1, 2023
Doors: 6:00pm • Show: 7:00pm
General Admission Standing Room with Limited Seating

With
Cosmic Psychos, The Schizophonics, GYMSHORTS
Hands down the world's greatest post-millennial punk-rock group, The Chats have skipped past the unimaginable banana skin of COVID-19 to emerge tougher, faster, funnier, more riotous – even better for 2022!
The trio, originally formed in Australia's self-explanatory resort Sunshine Coast, are a once-in-a-generation band who reconnect popular music with its roots in ultra-raw rock 'n' roll, inject their own fresh perspective, and have duly made an instantaneous connection with their youthful peers right across the globe.
Most people know them for their 2017 breakthrough banger, 'Smoko', but that has proved to be just the party-starter, merely the entrée to a high-volume, full-throttle world where intoxication, excitement and laughter rule supreme – the kind of kinetic thrills which have all but drained out of contemporary pop/rock.
As the 2020's dawned, The Chats were building enviable momentum right across Europe, North America and their homeland, ready for the arrival of their full-length debut, 'High Risk Behaviour'. Replete with further rowdy classics including 'Pub Feed' and 'Identity Theft', the album dropped just as the pandemic struck, and The Chats have duly been through the same frustrating two years of broken dreams and shredded itineraries as every other combo.