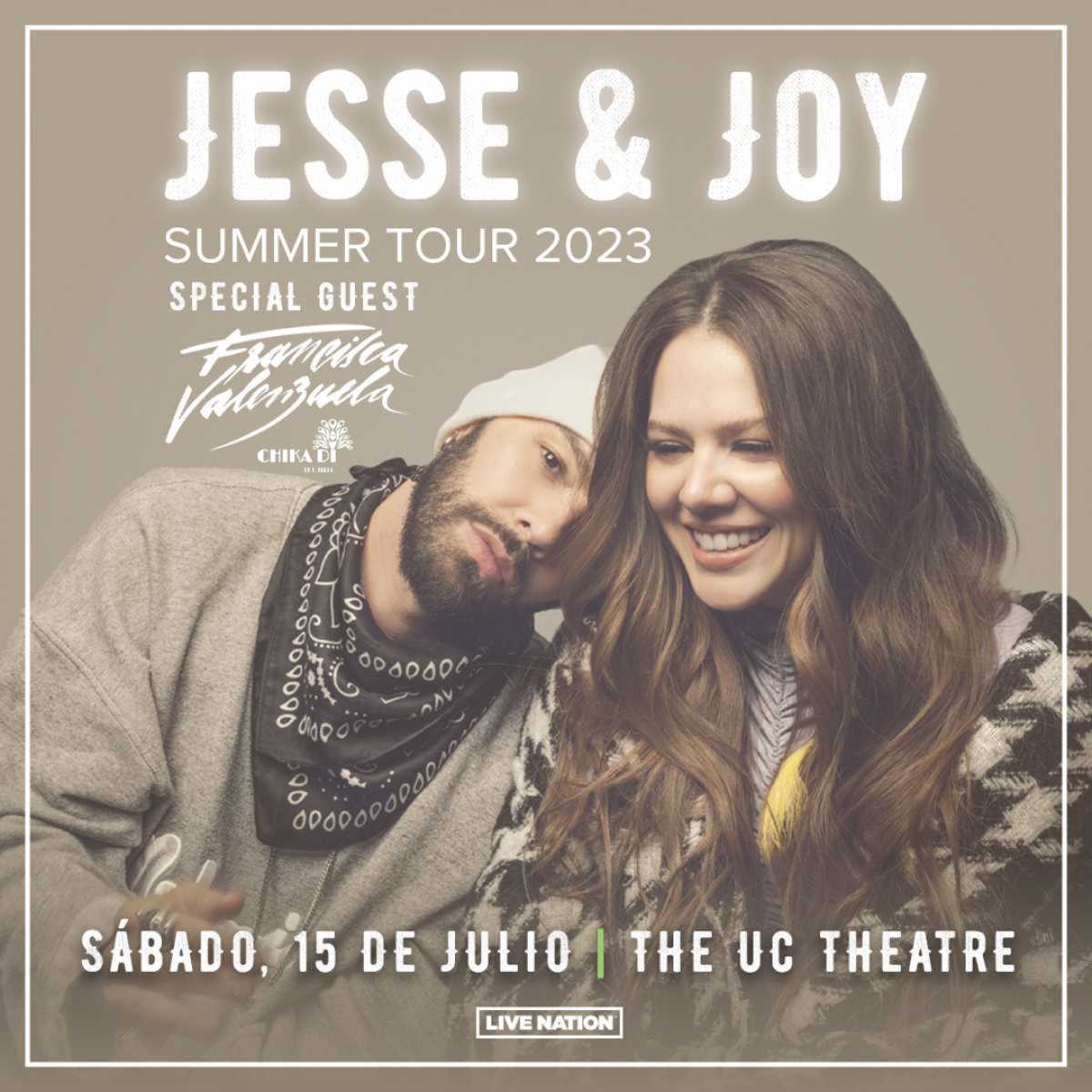 Jesse & Joy Summer Tour 2023
Francisca Valenzuela, Chika Di
Saturday, July 15, 2023
Doors: 7:00pm • Show: 8:00pm
General Admission Standing Room with Limited Seating

Jesse & Joy is an acclaimed and multi-award-winning pop duo formed in Mexico City in 2005 by brother and sister Jesse and Joy, who have achieved worldwide fame and recognition throughout their 15 years of artistic career, and in which the duo has released four studio albums, one live album and one EP on Warner Music Latin, they have toured internationally, and have been recognized with a Grammy Award for Best Latin Album and six Latin Grammy Awards in various categories.
"Jesse & Joy are probably some of the purest, most talented artists of our generation", wrote Latin Times.
The Huerta Uecke siblings were born in Mexico City to a Mexican father and American mother, this is why Jesse & Joy have dual citizenship, American and Mexican. In 2001, inspired by their parents love for classic, rock and folk music, when they were 18 and 15 years old respectively, they began writing music and songs with their father using instruments from his church, which they attended as children.
Jesse & Joy released their debut album Esta Es Mi Vida in 2006 under Warner Music Mexico. Their debut single "Espacio Sideral" was certified gold by the Asociación Mexicana de Productores de Fonogramas y Videogramas (AMPROFON), while the album reached the top twenty on the Mexican Album Chart and was certified platinum by the AMPROFON, helping the duo to win the Latin Grammy Award for Best New Artist the next year.
In 2008, Jesse & Joy released Esto Es Lo Que Soy, an EP featuring "Espacio Sideral", "Ya No Quiero", "Volveré", "Llegaste Tú", and the title track "Esto Es Lo Que Soy".
Their second studio album Electricidad, which was released in 2009, included singles "Adiós" and "Chocolate" and was certified gold by the AMPROFON.