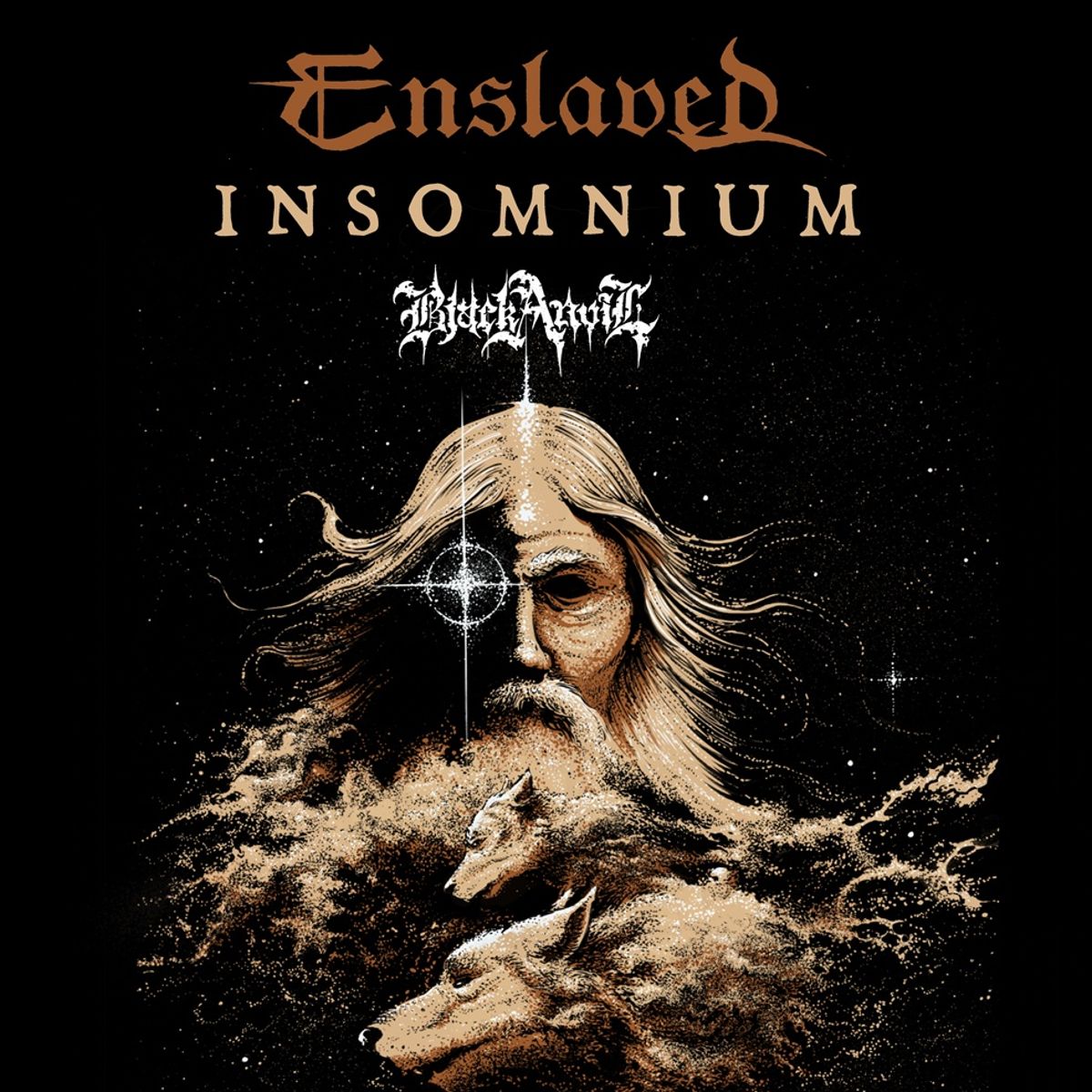 Enslaved & Insomnium
BLACK ANVIL
Friday, April 21, 2023
Doors: 6:00pm • Show: 7:00pm
General Admission Standing Room with Limited Seating

Enslaved

In true Enslaved fashion, the Bergen voyagers' 16th album, Heimdal, is both a departure and a communion with roots forged over three decades ago in the turbulent birth throes of Norway's black metal scene. Founded in 1991 by the then precociously young Ivar Bjørnson and Grutle Kjellson, Enslaved were determined to set out on a different course from their Satanic, church-burning peers, turning their attention towards Viking lore and writing the majority of the lyrics for their 1994 debut album, Vikingligr Veldi, in Icelandic for its proximity to Old Norse. 2020's Utgard album was the beginning of a new phase for the band, delving deeper into the esoteric nature of Nordic mythology, but finding more precise jump-off points for a leap into the unknown. More streamlined than its multi-layered predecessors, In Times and E, if only to prise open new expanses to explore, its ruminations on the shadowy, titular land of the Norse Jotun ice giants found parallels with the psychological states of the unconscious, and the pilgrimage into our own hearts of darkness that's the start of the route to all self-knowledge. Heimdal offers another tangential act of discovery, another embarkation point for a solemn, expectant and exhilarating passage through the realms of the senses. It's a reflection of paths travelled, a promise of a new beginning, and a rite of passage between the two. Truly an album for all times.

Insomnium

At its strongest, music is a gateway into another world. The key to a gate nothing else can pry open. Music, essentially, is a weapon to destroy the walls we built around us–and Finnish metal melancholists Insomnium are amongst its strongest wielders. Their ninth masterpiece, "Anno1696", leads us deep into a dark and troublesome past in Northern Europe. This is an age of unrest. The age of great famine in the North. The witch hunt is in full swing all across Europe and the gruesome witch trials have even reached the remote and majestic landscapes of Finland and Sweden.

Set to their latest batch of achingly beautiful, soul-cleansing post-doom dirges and accompanied by a sombre short story written by frontman Niilo Sevänen himself, Insomnium once more summon a manifesto of grief and hope from the ever fertile and melancholic Finnish soil.

With "Anno 1696", Insomnium take us into a world woven of sorrow and last crumbling vestiges of hope, of wrath and morbid lullabies, an album relying on the strengths of their beloved trademark sounds and a new sense of grandiose, melancholic storytelling.

Welcome to 1696. Welcome to hell.