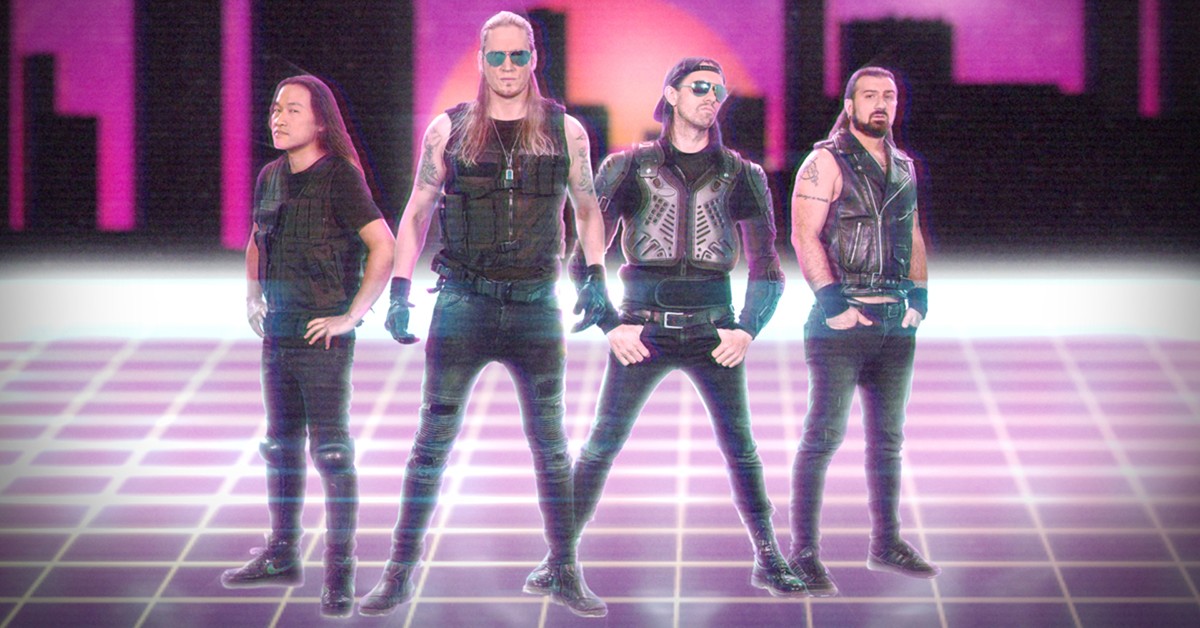 DragonForce
Firewind, Visions of Atlantis, Seven Spires
Saturday, April 23, 2022
Doors: 7:00pm • Show: 8:00pm
Standing room - limited seats available.
With Firewind, Visions of Atlantis, and Seven Spires

Known as the fastest band in the world, Grammy-nominated extreme power metal band DragonForce is based in London, England. Their platinum-selling record, Through the Fire and Flames, brought them international acclaim and was featured as the most-challenging song on Guitar Hero III. Their energetic and humorous live performances have won them fans on every continent.
DragonForce's latest album, Extreme Power Metal features uplifting choruses, catchy melodies, and mind-bending guitar solos. After playing just a few shows in 2020, DragonForce is coming back to the US to complete its Extreme Power Metal World Tour in March and April 2022.
Get ready for lasers, giant arcade machines, confetti, dragons and, of course, fire and flames! "DragonForce shows always feel like a party," guitarist Herman Li says, "We're so excited to come back to the US. We've spent the last year making our live show even more epic and insane than ever before, and we can't wait for everyone to see the craziness we have planned."