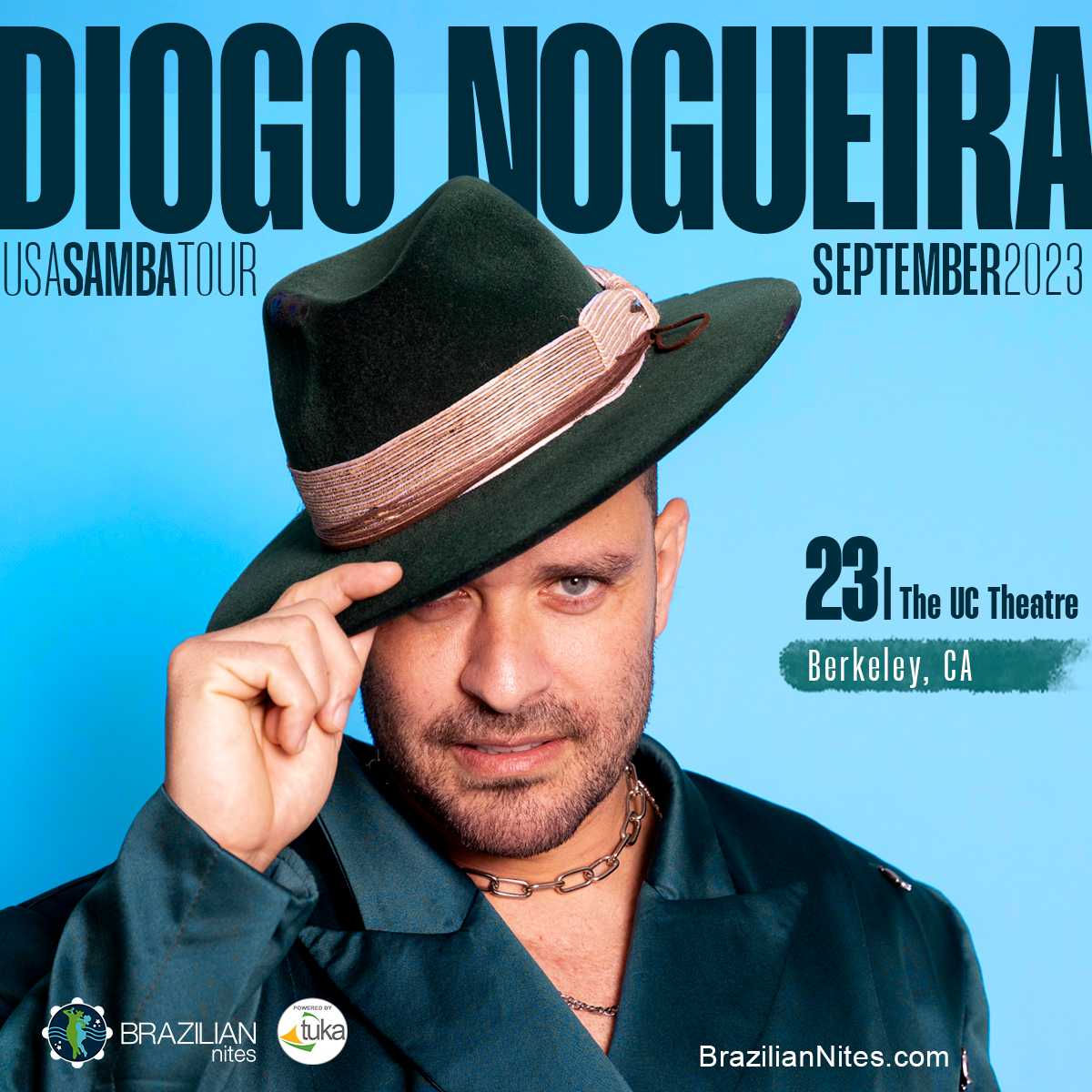 Diogo Nogueira
Milena Lima, Aquarela, Dj Will
Saturday, September 23, 2023
Doors: 7:00pm • Show: 8:00pm
General Admission Standing Room with Limited Seating

Diogo Nogueira is one of the biggest names in Brazilian music today. Son of the
legendary João Nogueira, he sings samba, the pulsating, popular and happy music,
synonymous with Brazilian culture. A multifaceted artist, Diogo is a singer, songwriter,
instrumentalist and also a TV and radio personality. He has been nominated for a Latin
GRAMMY for ALL of his albums and has won in the category "Best Samba Album" and
"Best Brazilian Song". Nogueira has sold over two million albums, including six Gold
CDs, three Gold DVDs, two Platinum DVDs and one Double Platinum. Completing a 15
year career, Diogo released at the end of 2022 an album recorded live in Rio de
Janeiro, on the iconic Pão de Açúcar, called "Ao Vivo no Noites Cariocas", with popular
hits and samba classics. The album was widely praised by the public, artists and critics,
confirming his place as a great star of Brazilian music. Now, Diogo is preparing his
eighth studio album and has been touring Brazil with this new show that he will present
in the United States.