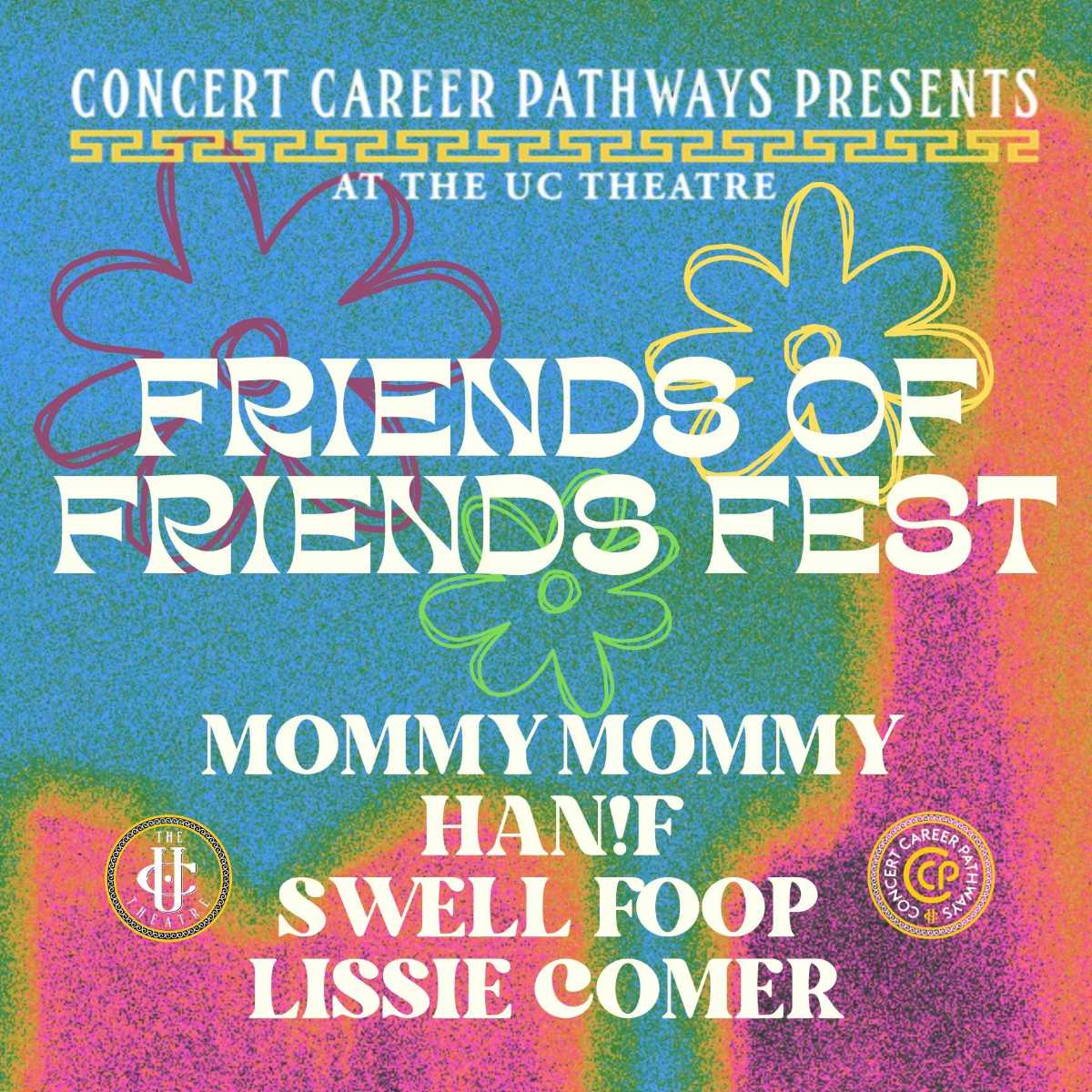 CCP Presents: Friends of Friends Fest
Thursday, April 13, 2023
Doors: 6:00pm • Show: 7:00pm
General Admission Standing Room with Limited Seating

The UC Theatre welcomes the local community to Friends of Friends Fest! Sponsored by interns in the Concert Career Pathways program, this nighttime food and music event will spotlight up-and-coming artists from the East Bay. These young indie rock and R&B creatives will have the opportunity to sow connections with other like-minded musicians and community members as they pick up speed in the live music industry, and in exchange, CCP interns get the chance to flex their muscles carrying out venue operations and building their showtime skill sets.
All ages are welcome to eat, mingle, and celebrate the music of the younger generation. Food will be available for purchase from a local eatery, and the event will feature a handful of art and clothing vendors. The ticket price of $15 or $10 with Student ID also includes an automatic entry into a raffle for a one-night stay at local boutique Hotel Abri in San Francisco's Union Square.
We hope to see you from the Top Tier side stage at The UC Theatre, Thursday, April 13 at 6:00 PM. Come see what our incredible interns are capable of!