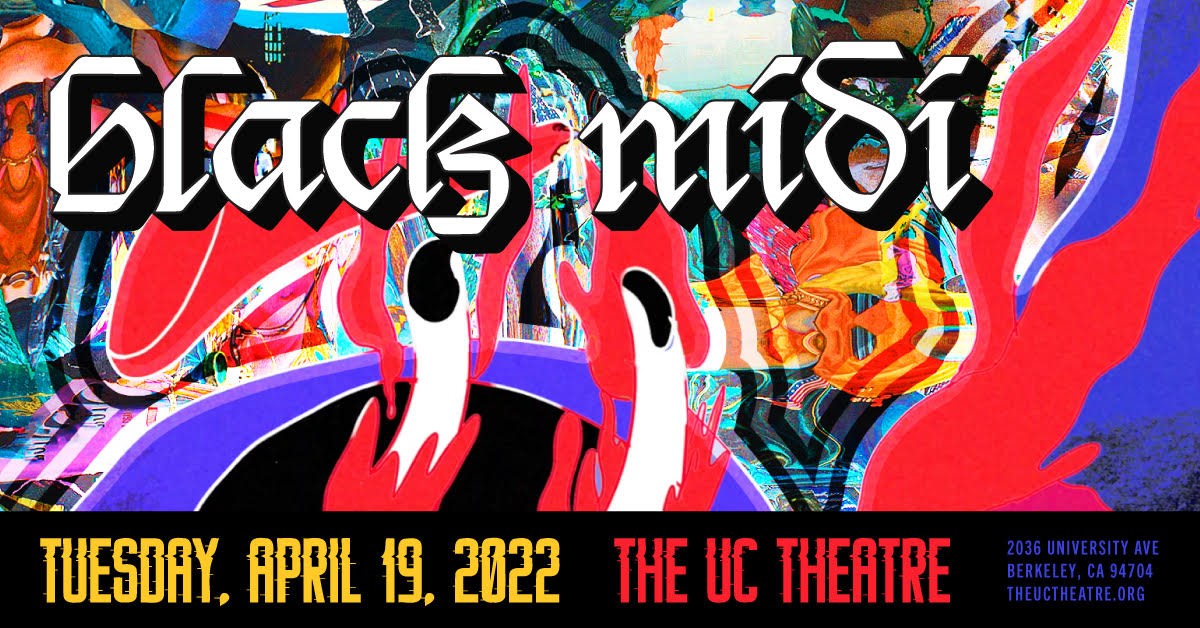 Black Midi
Injury Reserve
Tuesday, April 19, 2022
Doors: 7:00pm • Show: 8:00pm
With Injury Reserve



Standing room - limited seats available.
No second album syndrome and no sophomore slump for Britain's most exciting and challenging young rock band. black midi's follow up to Schlagenheim is a dynamic, hellacious, inventive success. Cavalcade, their second studio album for Rough Trade, scales beautiful new heights, reaching ever upwards from an already lofty base of early achievements.
The meaning of the word cavalcade is a procession of people, such as a royal parade, and black midi picture their new album as a line of larger than life figures – from a cult leader fallen on hard times and an ancient corpse found in a diamond mine to legendary cabaret singer Marlene Dietrich – strolling seductively past them. The album art – again, another intricate collage created by David Rudnick – brings this idea colourfully to life, drawing the listener inexorably into this mysterious world, reinforcing the idea that Cavalcade is a glorious collection of stories just waiting to be dived into.