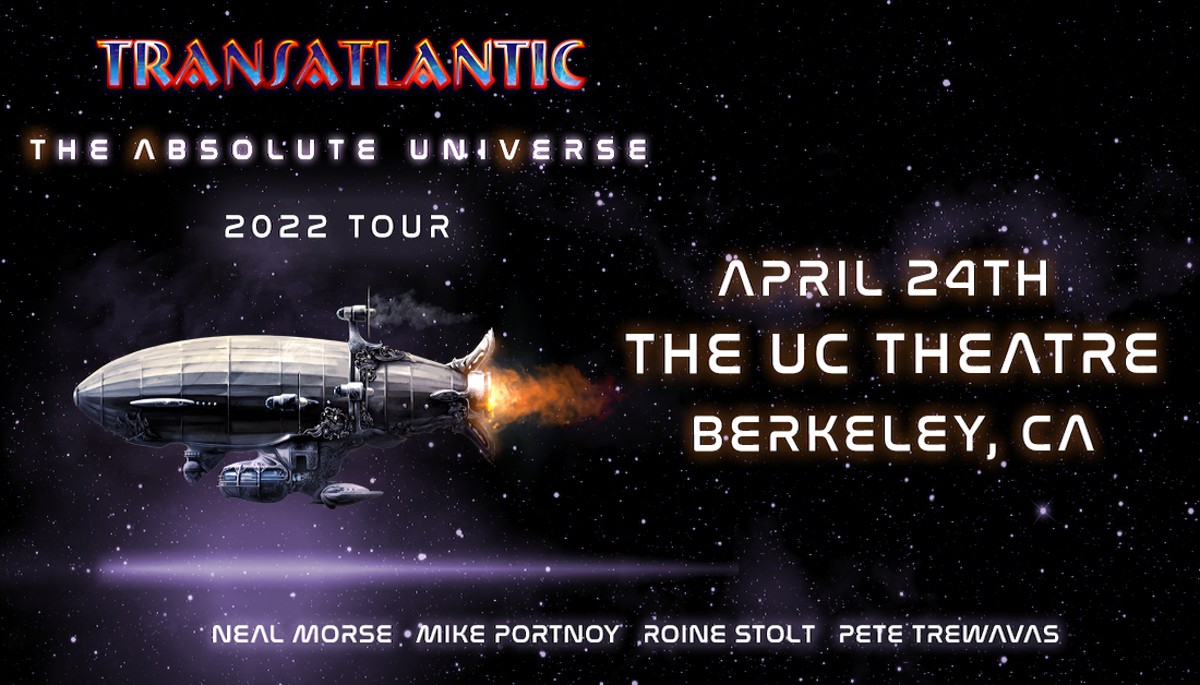 An Evening with Transatlantic
Neal Morse, Mike Portnoy, Roine Stolt, Pete Trewavas
Sunday, April 24, 2022
Doors: 6:30pm • Show: 7:30pm
TRANSATLANTIC
- The Prog Supergroup of Neal Morse, Mike Portnoy, Roine Stolt & Pete Trewavas – are pleased to announce tour dates for North America and UK/Europe to take place in 2022. The tour will be in support of the group's epic release 'The Absolute Universe' which was released earlier this year in multiple versions.
Mike Portnoy had this to say about the upcoming tour:
"Between releasing our latest album in the middle of a worldwide pandemic & shutdown, and the already difficult task of trying to align our different schedules even in the most normal of circumstances, it was uncertain if Transatlantic would ever get to play any shows in support of The Absolute Universe.


"But now with the world slowly re-opening and the band already committing to a few one-off appearances in 2022 (Cruise To The Edge, Morsefest and a Festival in Romania), we're excited to announce we were able to wrangle up some headlining shows surrounding these one-offs! (April in North America and July in EU/UK)
"These are the ONLY shows we will be doing in support of The Absolute Universe so if we can't make it to your area, it may be worth traveling to come see us and share these special shows with us. While we wish we could do a full proper tour, getting to play ANY shows for this album is an unexpected treat that we weren't sure would ever happen…so better late than never!" – Mike Portnoy