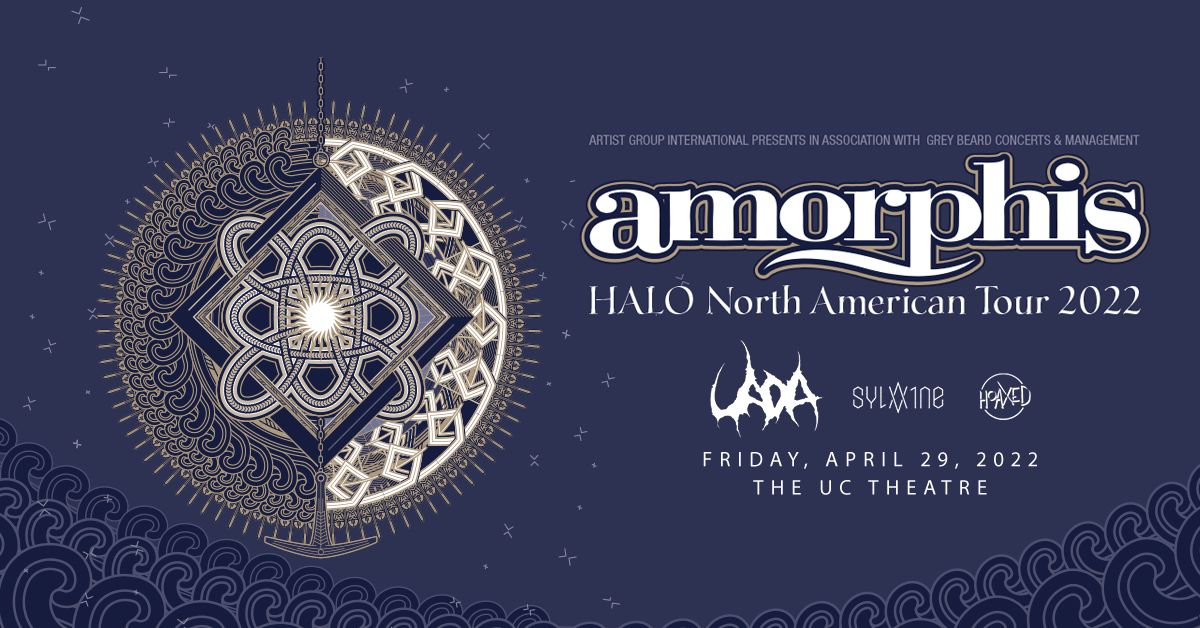 **CANCELED**Amorphis
UADA, Sylvaine, Hoaxed
Friday, April 29, 2022
Doors: 6:00pm • Show: 7:00pm
**THIS SHOW IS CANCELLED**
Please check your email you purchased tickets with for information on refunds.
Standing room - limited seats available.


With UADA, Sylvaine, Hoaxed
Rock and metal music have always been a haven for those who have bigger stories to tell; who have grander emotions to convey. For more than thirty years, Finnish figureheads Amorphis have done their best to carve their very own niche in heartfelt yet aggressive, melancholic yet soothing tunes. On "Halo", their staggering fourteenth studio effort, the Fins underline their trailblazing status as one of the most original, culturally relevant and rewarding acts ever to emerge from the land of the thousand lakes.
In the past, mythology and legend took the role of today's pop culture: Stories and a set of values uniting us by giving us a voice and a tapestry on which we can find each other and identify with something. By weaving the tales of Finnish national epos "Kalevala" into their songs and interpreting them in a timeless way, Amorphis combine the role of ancient minstrels and luminaries of the modern world, honouring tradition without getting stuck in the past.