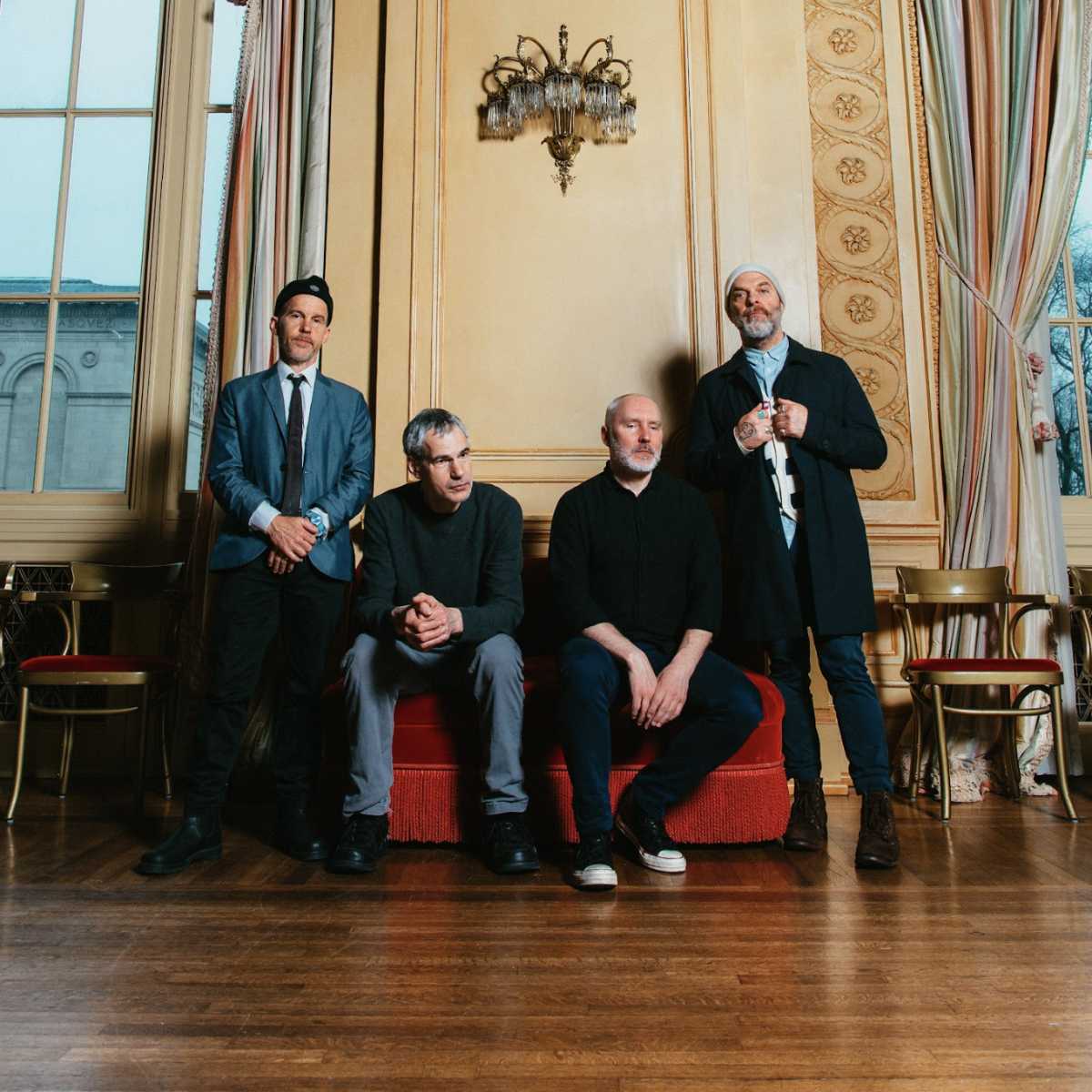 The Bad Plus & Marc Ribot's Ceramic Dog
Saturday, February 17, 2024
Doors: 7:00pm • Show: 8:00pm
General Admission Standing Room with Limited Seating

The Bad Plus
are the ultimate originals. A democratic unit with a clear vision and a refusal to conform to convention. For the past two decades they have played with spirit and adventure, made their own rules and done so with a bold sense of creativity and intent. Avoiding easy categorization, The Bad Plus has won critical acclaim and a legion of fans worldwide with their unique sound and flair for live performance.
Now in their 21st year, The Bad Plus continues to push boundaries as founding members Reid Anderson (bass) and Dave King (drums) embark on a new piano-less incarnation of the band with Ben Monder (guitar) and Chris Speed (tenor saxophone) – instigating a new wave of excitement and anticipation within the band that is re-energizing their sound and inspiration. The Bad Plus have constantly searched to bridge genres and techniques while exploring the infinite possibilities of exceptional musicians working in perfect sync.
The Bad Plus is set to release their 15th studio recording and debut self-titled album as a dynamic new quartet via Edition Records on Friday, September 30th. "Evolution is necessary for life and creativity," say Dave King and Reid Anderson. "We've evolved, but we're still The Bad Plus."


Ceramic Dog: Marc Ribot- guitar/vocals, Shahzad Ismaily- bass, Ches Smith- drums.
On the band's 5th studio release, Connection (July 2023), Marc Ribot's Ceramic Dog have pushed their long-brewing tension between traditional pop songcraft and avantgarde improvisational music to the breaking point, bridging their customary genre-agnostic approach with elements of glam boogie, minimalist disco, psychedelic boogaloo, garage-punk-against-the-machine agitprop, and so much more. Recorded at Figure 8 Recording in Brooklyn, NY and mixed by Ben Greenberg (Danny Elfman, Depeche Mode, Lamb of God) the album sees Ribot – whose prodigious, impossible-to-categorize body of work as bandleader and musician spans no wave and jazz, Brazilian and Cuban music, roots and avant-garde and protest songs (often at the same time) alongside legendary collaborations with Tom Waits, Elvis Costello, The Lounge Lizards, John Zorn, Robert Plant & Alison Krauss, Caetano Veloso, and Laurie Anderson (to name but a few) – continuing to utilize Ceramic Dog as the vessel for his distinctive stream-of-consciousness songwriting, penning three out of the album's four vocal tracks including the groove-infected "Ecstasy" (showcasing Anthony Coleman's slinky Farfisa and longtime friend and associate Syd Straw behind the mic). From the anthemic manifesto "Soldiers in the Army of Love" to the unhinged ranting of "Heart Attack" and indescribable "No Name," Ceramic Dog unleash a fury of complex time signatures, blues abstraction, and free-blowing energy to create their most unapologetically audacious collection thus far, their one-of-a-kind daring evidenced by the unlikely cover of Arthur Schwartz and Howard Dietz's "That's Entertainment," written especially for the 1953 Metro-Goldwyn-Mayer musical film The Band Wagon but here, in Ribot and Co's hands, deconstructs Hollywood cliches while simultaneously winking at both the post-punk and post-Cultural Revolution iterations of the Gang of Four.