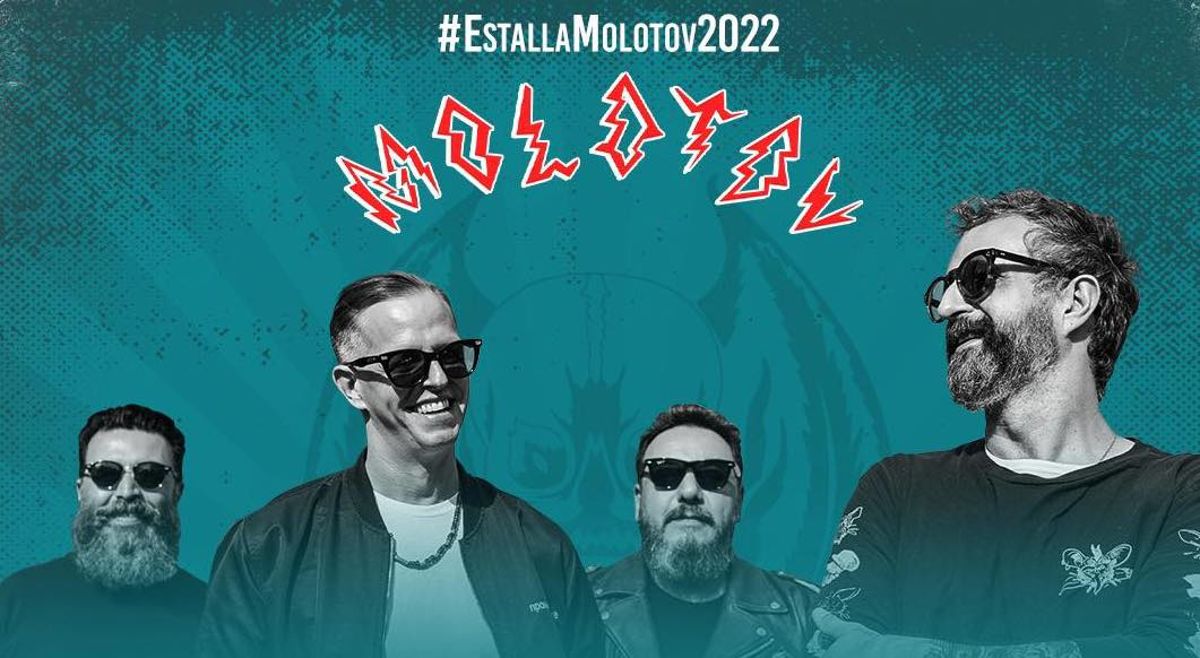 **POSTPONED** MOLOTOV + special guest Kinky
Friday, December 2, 2022
Doors: 7:00pm • Show: 8:00pm
General Admission Standing Room with Limited VIP Tables

with special guest Kinky

CON MÁS DE 20 AÑOS DE TRAYECTORIA, MILES DE KILOMETROS RECORRIDOS Y CIENTOS DE SHOW ENCIMA, MOLOTOV ES UNA DE LAS BANDAS MAS ICONICAS DEL ROCK EN ESPAÑOL. ORIGINARIOS DE LA CIUDAD DE MÉXICO, HAN RETRATADO SU ENTORNO A TRAVÉS DE LETRAS PROVOCADORAS QUE HAN SIDO DESCRITAS COMO DARDOS ENVENENADOS DIRIGIDOS DIRECTAMENTE A NUESTROS GOBERNANTES, HAN RESONADO CON MILLONES DE JOVENES POR TODO EL CONTINENTE, SU ESTILO ÚNICO, SATIRICO, ALTERNATIVO, PODEROSO Y DESAFIANTE MARCO UNA ERA EN AMERICA LATINA. SUS PRESENTACIONES EN VIVO SON UN EXPLOSIVO COCKTAIL MOLOTOV QUE LES HA DADO EL TITULO DE "LA BANDA PODEROSA DE MÉXICO".


WHITH MORE THAN 20 YEARS, THOUSAND OF MILES, AND HUNDRED OF SHOWS BEHIND THEM, MOLOTOV ARE TRUE ROCK EN ESPAÑOL ICONS. FOUNDED IN MEXICO CITY, THE BAND BUILD A CAREER ON PROVOCATIVE LYRICS-POISONED DARTS SHOTS STRAIGHT THROUGH THE HEART OF POLITICIAN, THE RULING CLASS, THE POWERS THAT BE - THAT HAVE RESONATED WITH MILLIONS OF YOUNG PEOPLE THROUGHOUT THE AMERICAS AND THE WORLD. THER SINGULAR, INSURGENT, BITING, AND POWERFUL STYLE MARKED AN ERA IN LATIN AMERICA. THEIR LIVE SHOWS ARE AN EXPLOSIVE MOLOTOV COCKTAIL WORTHY OF THEIR REPUTATION AS THE MOST POWERFUL BAND IN MEXICO.