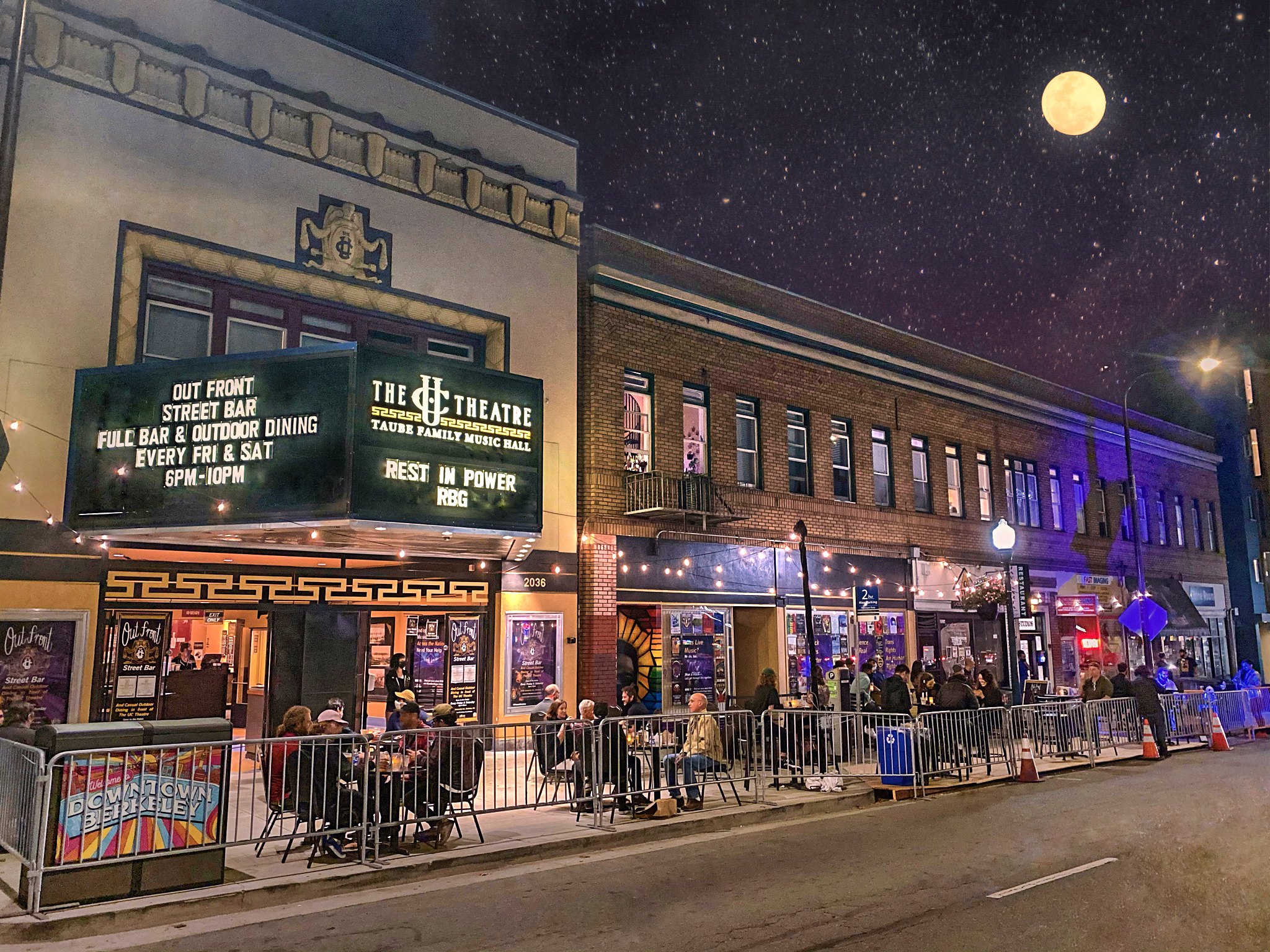 Out Front Street Bar at The UC Theatre
Oakadelic
April 17, 2021
Show: 6:30
Join us Thursday, Friday and Saturday for a night of socially-distanced fun at Out Front at The UC Theatre! We will be open from 6:30PM - 10:30PM, with live performances from House Call Soul starting at 7 PM. Capacity will be limited to ensure the safety and comfort of our guests and neighbors, so make sure to come early to snag a table.
Guests and staff will adhere to current CDC and state/local guidelines regarding social distancing in order to prevent the spread of COVID-19. Our community and staff always come first, so here are some guidelines to keep in mind when joining us this weekend:
• All guests are required to wear face coverings at all times unless they are actively eating or drinking.
• All guests should leave at least 6 feet away from the person closest to them not in their party.
• All guests will be required to have a temperature screen before being seated in the outdoor dining area or approaching the service area.
• Each table will include seats for 4 guests. No more than 4 guests can occupy a table at any time.